How to get involved in diversity organizations on campus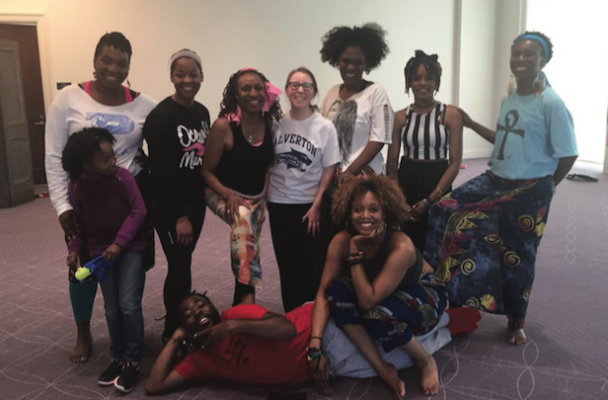 By Lauren Fitch // Organization's Editor
High Point University takes pride in its service to the local community. Students on campus are always being encouraged to participate in service, whether it be in service learning classes, in clubs or even on one's own. If you're looking to get involved in more service organizations on campus, here's a guide to get started and find the organization that might be the right fit for you.
Alpha Phi Omega
APO strives to provide service to our campus, community and chapter, as well as to exemplify the principals of leadership, friendship and service.
Big Brothers Big Sisters
This organization works with HPU students who volunteer as big brothers or big sisters througout the school year. These students work with children in the local community,
Bonner Program
The Bonner program seeks to provide access to education, food and resources to local communities, as well as ensure students have an opportunity to serve in multiple capacities by partnering with non-profit businesses and organizations across High Point. Bonner Leaders complete 300 hours of community service yearly.
Citivan Club
The worldwide mission of Civitan International is to build good citizenship by providing a volunteer organization of clubs dedicated to serving individual and community needs, with an emphasis on helping people with developmental disabilities. This is a university level chapter.
Colleges Against Cancer
The main purpose of colleges against cancer is to raise money for cancer research. Students raise money through a yearly relay for life event.
Food Recovery Network
Students in this organization help to feel the local High Point community. The organization writes, "We are the largest student movement against food waste and hunger and have recovered and donated more than 25,000 pounds of food from HPU Dining locations that otherwise would have gone to waste."
Habitat for Humanity
According to the organization's HPU Involve website, "Our partner families purchase these houses through no-profit, no-interest mortgage loans or innovative financing methods. The HPU chapter works five minutes from campus helping with homes in our community. We also work with the local ReStore."
HPU Wishmakers
HPU Wishmakers is a club that helps to raise money for the Make-A-Wish foundation, which is a foundation that helps to grant a wish for terminally ill children. Students can find more information on HPU Involve or through NC Make-A-Wish.
Impact Club
Impact Club helps to plan the largest volunteer event on campus, where students and their families pack lunches for local High Point children.
Operation Serving the Brave
This organization strives to serve both active and retired military members in order to thank and honor them for their service to our country. Operation Serving the Brave gives students a way to give back to military members and their families.
The Student Council for Exceptional Children
This club focuses on advocating for and spreading awareness of individuals with disabilities. The club writes, "This chapter will continue the philanthropic spirit of High Point University by volunteering with schools and agencies who support persons with disabilities."
The Bed Brigade
This organization works to provide a safe place to sleep for members of the High Point community despite their economic climate. Their purpose states that "The Bed Brigade works achieve this by building and delivering beds to these individuals within the High Point area. No other club on campus reaches these individuals as they are often the invisible poor."
Volunteer Center
The HPU volunteer center gives students the opportunity to come and hear about various volunteer opportunities. Students can also go on an alternate spring break trip to provide a service either here in the United States or abroad. For more information, meetings are held on the first Monday of every month in Couch Hall 138 at 7 p.m.