Jesse McCartney comes to HPU for this year's fall concert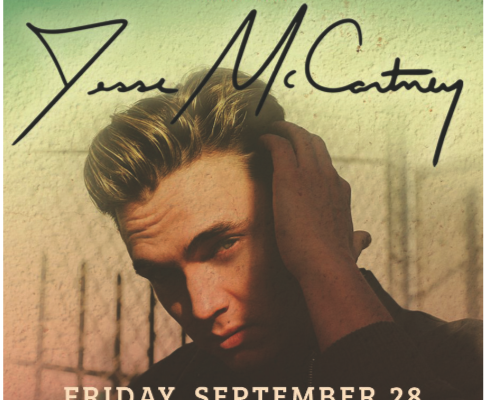 By Colin Giuliani// Sports Editor
On Aug. 10, High Point University announced that singer-songwriter Jesse McCartney would be the headlining act for the 2018 fall concert. McCartney recently went on summer tour, as his Better With You Tour made 27 stops across the United States, starting on June 15 in Atlanta and ending on July 25 in Los Angeles. 
McCartney broke onto the music scene in 1999 as the lead singer of the boy band Dream Street, with the band's self-titled album being certified gold by Billboard. After the band broke up, McCartney began his solo career in 2004 with the release of his album Beautiful Soul, which was certified platinum. The title track hit #16 on the Billboard Hot 100, was the number one song in Australia at one point, and is his most streamed song on Spotify, having been played over 93 million times. Other singles from that album included "She's No You," which hit the top 100 on the Billboard charts, "Get Your Shine On," and, "Because You Live." 
His second album, Right Where You Want Me, was released in 2006, with the lead single, "Right Where You Want Me," peaking at #33 on the Billboard Hot 100. In 2008, McCartney released his third studio album, Departure. The lead single, "Leavin'," was his most successful single on the Billboard Hot 100, peaking at #10 and being certified platinum. Other singles from that album included "It's Over" (peaked at #62), "How Do You Sleep?" (peaked at #26 and featured Ludacris), and "Body Language" (peaked at #35 and featured T-Pain). 
McCartney released his fourth studio album, In Technicolor, in 2014, and following the released of that album, took a break from the music industry. Earlier this year in an interview with Billboard, McCartney stated, "That record just took so much out of me. You do anything long enough, it can drive you mad… I knew I wanted to take some time off." After his four-year break, he released a new single earlier in the year titled, "Better With You."  
Previous headliners of the HPU fall concert include Andy Grammer, DNCE, Daya, and Cheat Codes. 
The fall concert will take place on Friday, Sept. 28 on the Roberts Hall Lawn, with the Millis Center being the location of the concert if it gets rained out. Doors open at 7 p.m.