Get to know HPU's Campus Activities Team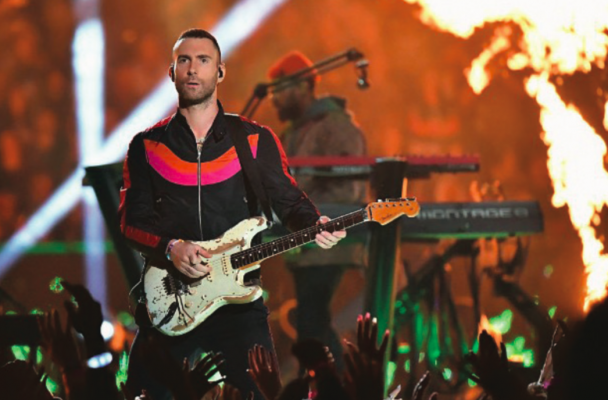 By Ally Ortolani// Organizations Editor
The student-run organization Campus Activities Team is an integral part of planning the activities on campus each semester. Students serve in officer roles that take part in the decision making and logistics associated with campus-wide programming.
The current student officers on the Campus Activities Team are President Bailey Grijalva, Vice President Emmy Beck-Aden, Coordinator of Marketing Matt Carty, Coordinator of Membership Olivia Fenton and Event Coordinator Taylor Caplan.
The organization members decide on events by gathering general interest opinions from students across campus. Students themselves choose what they get to participate in, which ranges from, movies, visiting various vendors, or even co-sponsorships with other organization. In other words, what the student body wants is what the Campus Activities Team provides.
"One of my favorite activities planned by the Campus Activities Team was the Cheat Codes concert during my freshman year. I've gone to every concert every semester thus far," said Hannibal Chaktoura, a sophomore at High Point University.
Some of the most popular events include student improv group "Charcoal Pony," various movie events, hypnotist events, Trivia Nights and of course, the Fall and Spring concerts.
"The club collectively comes to a decision for the majority of the events," said Grijalva. "We can't get every comedian, actor, singer, etc. that we want to come to campus, so we pinpoint the interests of our students to pick what we see to be the best decision for the campus."
The Campus Activities Team hopes to improve its membership and reputation by having students recognize that the organization organizes and coordinates a multitude of varying events, and not just planning the Spring and Fall concert.
"We do a lot more, like logistically coordinating the events, picking out catering and planning with other organizations," said Grijalva. 
Students can look forward to a variety of events this upcoming semester, including a "Charcoal Pony" performance on Feb. 13 at 8 p.m. at the Wanek Center Extraordinaire Cinema, "Get Air" Trampoline Park on Feb. 16 and Karaoke Night on Feb. 27 at 8 p.m. at "The Point" in the Wanek Center.
Later in the semester, students can look forward to the "Chase Rice" concert on April 12 at 7 p.m. in front of Roberts Hall and a Carowinds trip on April 7. 
More information on the upcoming events can be found on HPU Connect at involved.highpoint.edu.
Students are encouraged to attend the Campus Activities Team meetings to express interest in future events he or she would like to attend. 
The organization holds bi-weekly meetings in the Qubein School of Communication, Room 205 at 7 p.m. The next meeting is to be held on Monday, Feb. 25.
Photo of Jesse McCartney performing at High Point University's Fall 2018 Concert. Photo submitted