International Student Profile: Tara Azzi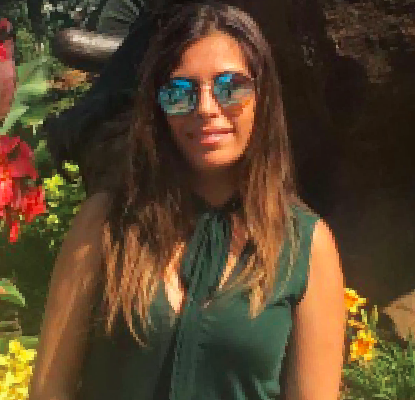 By Ann Shelley// Opinion Editor
Tara Azzi, an international student at High Point University, is a freshman from the eclectic country of Lebanon. Tara is from Beirut, which is the capital city of Lebanon. As with many of the other international students, Tara is the first in her family to go to school in the U.S.
"The hardest transition I really had to make was when I decided to study at High Point University because it's so far away from home in Lebanon," said Azzi. 
She says she misses having her whole family so close, but she misses her grandma the most. She found out about the university through her cousin; Tara's cousin's grandparents were childhood friends with HPU President Nido Qubein. 
When Tara first visited the campus, she thought it was very beautiful, just like her cousin had told her. She was excited about the opportunities that the school could provide her with the growth she needs to succeed after college. 
For Azzi, one of the biggest differences between Lebanon and the U.S. is the food culture. Lebanese cuisine is typically Mediterranean with pita bread and hummus being a staple, and some foods like pork are forbidden under Islamic law. In Lebanon, the dinners tend to be an extravagant event. Eating is typically associated with family, so people almost never eat alone—only in social settings. 
"I've noticed Americans eat dinner really early, which is totally different than what I'm used to. In Lebanon, we have dinner around 9 p.m. to 10 p.m. at night, whereas Americans usually eat around 5 p.m. to 6 p.m.," said Azzi. 
She has not yet declared a major, but her favorite class so far has been a violent crime class and she is leaning towards a criminal justice or psychology major. 
"What I like most about HPU is that there are so many different events going on at all times," Azzi said. 
Azzi is involved in the HPU community through Greek life and the International Club. She emphasized that the sorority and International Club helped with her transition to life in this country and college overall. 
Freshman Tara Azzi is from Beirut, the largest city in her home country of Lebanon. Photo submitted