Sammy G's Tavern is the place all HPU students need to try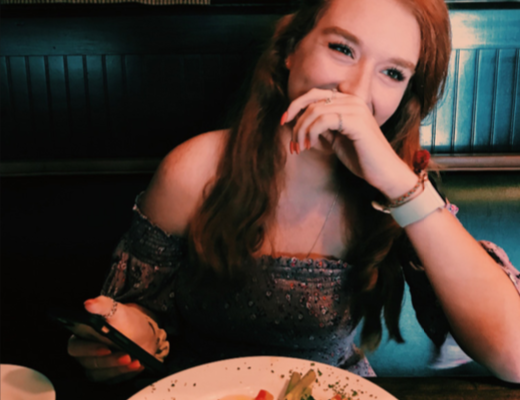 By Peter Gagnon// Photography and Online Editor
I don't go out to eat much, but when I do I like to spend my money on food that makes me say "I'm really glad that I ate here." That being said, there are a variety of restaurants in the area that have this reputation; but there's one that really sticks out to me. Sammy G's Tavern has some of the best surf and turf food I have ever had. Nestled in a quiet area off Eastchester Drive, you can't beat the prices and the quality of the food. It combines a collective atmosphere with neutral colors and a modern curb appeal.
As you walk into the establishment the environment is comfortable and cozy with a long bar that can seat about 25 people. There is additional seating around the bar and in the back for people who want to have a more intimate environment. While this environment is intimate it is still a functional space to hang out with friends. This a perfect destination for people and High Point University students who will want to watch sports and hang out with their friends or significant others in a nice environment that is close to campus.
The service at Sammy G's Tavern was friendly and welcoming; they make sure you have a terrific time and try to give you the best experience. Our food and drinks arrived after a reasonable time and the server made sure our food was to our liking. The attire at Sammy G's Tavern can range from casual to semi-formal. 
On my third time returning to Sammy G's Tavern, I realized this was a great place to go for a night out on the town. The classy decor and ambiance make it a perfect place for a more formal dining experience or a casual lunch date. The restaurant serves brunch on Sundays, lunch and dinner. They also add new items to the menu often, so you will never get tired of the menu. Sammy G's has also been known to take unwanted items off of the menu, which makes the menu more versatile and conforms to the customer. The most popular items on the menu are their soup of the day, pretzel on a hook and their signature Sammy G's Dish which consists of fried flounder, popcorn shrimp and a crab cake, served next to a side of coleslaw and French fries.
    Sammy G's additionally has a wide variety of sandwiches. This includes items such as the French Onion Chicken sandwich and The Tavern Burger. Each sandwich comes with a wide variety of sides to choose from. The average meal costs anywhere between $10 to $20. If you want to have a great night with wonderful food and service, they are located on 3800 Tinsley Dr. in High Point near the Palladium Shopping Center. They are open Monday through Friday from 11 a.m. to 10 p.m. on weekdays, Saturday from 4 p.m. to 10 p.m., and their brunch hours are Sundays from 11 a.m. to 2 p.m. They do not take reservations, so make sure you get there early for a good spot!
Sammy G's Tavern is open all week long and is the spot that HPU students should visit. Pictured above is junior Alli Myers. Photo by Peter Gagnon.