Should Donald Trump be removed from office?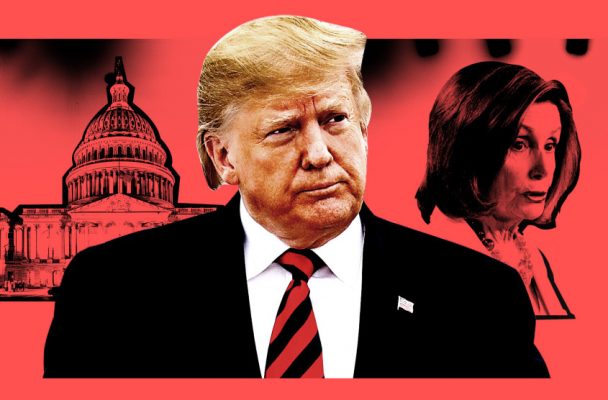 By Ally Ortolani
Opinion Editor
Should President Donald Trump be removed from office? Absolutely not. The House Democrats are engaging in an unlawful attempt to overturn the results of the 2016 election and interfere with the 2020 election.
What is he accused of doing wrong? Simply put, Trump is being accused of pressuring Ukraine to dig up slandering information on Hunter Biden, son of one of Trump's Democratic challengers for the 2020 Presidential Election, Joe Biden.
Let's talk about some of the many positive things Trump has done for our country.
According to the White House, Trump has created almost 4 million jobs since the
election, more Americans are now employed than ever recorded in U.S. history, economic growth last quarter hit 4.2 per- cent, new unemployment claims recently hit a 49-year low, African-American unemployment has recently achieved the lowest rate ever recorded, women's unemployment recently reached the lowest rate in nearly half a century and much more.
Are individuals blinded by what the corrupt media feeds them? Do individuals not understand the immeasurable achievements the Trump administration has accomplished? If you are asking me, it seems like the Democrats are still hurt by the results of the 2016 election.
A BBC news article says, "The president is accused of dangling two things as bargaining chips to Ukraine – withholding $400 million of military aid to Ukraine that had already been allocated by Congress, and a White House meeting for Ukraine's president."
Of course, the Democrats say this is an obvious abuse of power because Trump is allegedly using the office for his own personal gain. There is nothing corrupt with Trump inquiring about a possible abuse of power from the son of Trump's Democratic challengers. Trump was investigating corruption, not participating in it.
According to Trump's lawyers and a Fox News article, the articles of impeachment "violate the Constitution" and are "defective in their entirety" because they were the product of invalid House proceedings that "flagrantly denied the President any due process rights."
What is the evidence against Trump? A formal complaint from a whistleblower wrote a letter expressing concern about Trump's July 25 call with President Volodymyr Zelensky. Based on the released transcript of the call, it was revealed that Trump urged President Zelensky to investigate allegations against Democratic candidate Joe and his son Hunter Biden.
Trump denies using U.S. military aid as a bargaining tactic with President Zelensky, and in the wise words of Trump, he claims his call with Ukraine's leader was nothing short of "perfect." Trump has even gone to claim that the impeachment inquiry is a "witch hunt" by Democrats, and of course, the corrupt media.
Don't believe me? The transcript of Trump's conversation with President Zelensky is available to all with a simple Google search. See it for yourself.
I stand with Trump. It was definitely appropriate to ask Ukraine to investigate the corruption in the energy firm where Hunter Biden worked.
According to the same aforementioned BBC article, "the Republican defense comes in three parts: Ukraine's president said he felt no pressure, the Ukrainians were unaware the aid was held back, and U.S. military aid was eventually released."
The first stage of the impeachment process is finished. The impeachment charges were brought to the House of Representatives and passed in a vote. Currently, the House sent the impeachment articles to the Senate, who will determine if Trump will be removed from office.
Trump is innocent. I have complete faith that he will not be removed from office. Two-thirds (67%) of the Senate have to vote to convict Trump, and since the Senate leans to the Right, the odds are in his favor.
Trump is innocent. I support and stand by our president. So no, he should not be removed from office.