The HPU mask policy explained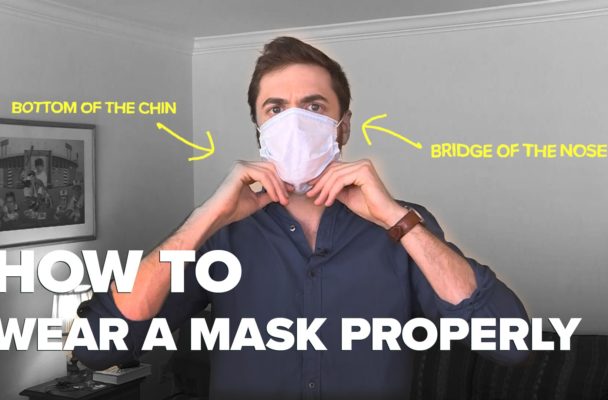 By Nicholas Bainbridge
News Editor
COVID-19 brought with it wide-spread societal changes, and High Point University is not exempt from them. Foremost among the national health and safety protocols is the state's requirement that people wear masks in public to limit the spread of the disease through personal interactions. 
The United States Centers for Disease Control and the World Health Organization have affirmed the importance of wearing masks as a disease prevention tool. This is because of multiple instances of research, such as the work of Dr. Emma P. Fisher and her colleagues at Duke University titled "Low-cost measurement of face mask efficacy for filtering expelled droplets during speech." Their analysis indicated that wearing proper face protection ensures substantial decreases in the likelihood that the illness will spread.
HPU, abiding by state guidelines, requires that all staff and students wear masks when they are exposed to others. Masks must be worn in all campus buildings, not just in classrooms. Dr. Angela Bauer, the vice president of Academic Affairs, explained the necessity of this measure beyond it being a legal requirement of the state.
"We have learned so much more about the transmission of the virus," Bauer said. "The scientific evidence now tells us that the primary route of transmission is person-to-person through respiratory droplets, infectious droplets that are released when we talk, sneeze, cough, sing, etc. These droplets can then land in the mouths and/or noses of people nearby who inhale them into the lungs.
Introducing barriers in the form of masks greatly reduces the release of droplets into the vicinity of an infected individual, and to a lesser extent, reduces the inhalation of droplets by people nearby the infected person. Thus, masks are an effective weapon in reducing the risk of contracting COVID-19."
Not all masks are equally effective, so HPU policy requires that students and staff wear the appropriate kind of face protection. Face masks should have at least two separate layers and be thick enough to prevent droplets from going through while still being breathable. 
Alternatives to cloth face masks are not acceptable, as evidence from experiments thus far have shown that they are ineffective. The Duke University research team found that gaiters actually increase spread rates by 10%, compared to not wearing any sort of face protection.
Masks with valves and openings pose a similar danger, as their design defies the purpose of wearing a mask by creating a pathway for droplets to pass through. 
Face shields are also unreliable, so they are generally prohibited; however, they may be used in some cases by presenters if there is a distance exceeding six feet between them and their audience. 
N95 respirators are disallowed but not because of inefficiencies. These masks are trusted equipment used by medical professionals; however, they are not to be used by non-medical personnel because of how rare they are. Medical professionals are the ones who need them the most.
Simply having the right type of mask is not enough. Daily upkeep must also be performed to ensure they maintain their effectiveness.
"Ideally, face masks should be washed each evening and thoroughly dried before wearing again," Bauer said. "Care should always be taken when removing masks, by handling only the ear loops or ties. Hands should be washed immediately after removing."
There are only a few exceptions to this policy, such as children under the age of two and those with severe medical conditions.
"If an individual refuses to wear a mask, they will be asked to leave the room, building or premises," said Bauer.
Additional details on HPU's health and safety policies can be found in either the previous edition of the Campus Chronicle or the official policy details at www.highpoint.edu/coronavirus.