How SportsLink has been affected by COVID-19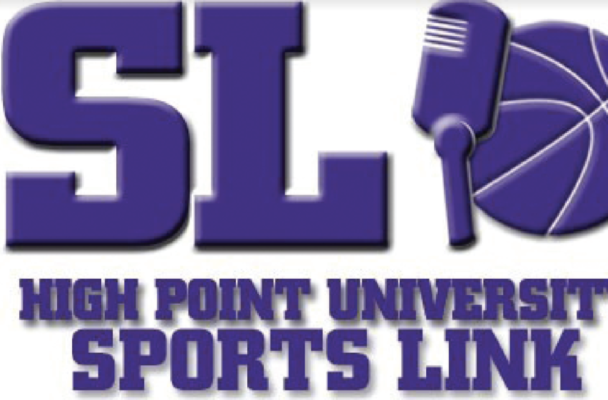 By Nicholas Bainbridge
News Editor
High Point University has 14 different varsity sports teams and 38 club sports. This means there is a lot of information to keep track of when discussing HPU's athletic events. 
Sportslink is a broadcasting group at HPU that maneuvers this task by allowing students to report on topics related to the university's athletic teams. It also gives its members experience in behind-the-scenes happenings of sports broadcasting through their responsibility for the different aspects that make a successful production. 
Harris Eisenberg, director of broadcast for Sportslink, explained that the purpose of the club is to enable students to obtain some professional-quality experience in sports publication. He says that the club offers a rare opportunity for students like him to develop their skills and get unique training. 
"Sportslink is a club for people who have a passion for sports broadcasting and production to gain experience that you can't get anywhere else in that field," said Eisenberg. 
Covering games is one of the main types of projects that members work on. When calling games, they make use of ESPN+, a sports-focused video streaming subscription service that enables people to watch live sports content, including exclusive releases. 
HPU is one of several colleges that broadcasts games on ESPN+, allowing fans to watch their favorite teams live from anywhere.
"Not many colleges allow their students to go on that big of a platform," Eisenberg said. "Sportslink gives students that opportunity."
The work the club does is varied and includes broadcasts, documentaries and more. One of their projects is a documentary entitled "The Couglin Way: Play Hard." It's an emotional tale that focuses on HPU men's lacrosse team's Sean Couglin and how he was driven to achieve athletic success in honor of his deceased father. This 25-minute production can be found on the High Point Panthers website, highpointpanthers.com. The website also has information on all of HPU's athletic teams. 
The club is also making video profiles for some of the teams at the university. These are to inform people about the different members that make up each team and develop the production skills of the Sportslink creators. 
While it does offer experience that may prove especially useful for students' resumes if they plan to enter the field of sports communication, Sportslink is open to anyone. The requirements are an interest in the work and a willingness to learn.
"Anyone who is passionate about sports broadcasting or production is a perfect fit for Sportslink," Eisenberg said. "You don't have to be a sports media major. And if you want to learn, we have people to teach you the skills you need."
There are also a wide variety of roles that one can fill at Sportslink. While play-by-play commentators and color commentators are prominent roles in the club, it also has other responsibilities for people to fulfill. Just like a professional production team, Sportslink needs directors, camera crews and graphic designers to ensure a high-quality production. Even for those who don't have a particular interest in sports but are passionate about filming, there is still a purpose they can find there. 
Students can also choose which sports they cover to be sure they get experience in their field of interest.
The club has meetings every other Thursday at 5:30 p.m. 
Students interested in joining Sportslink or learning more about the organization can contact Eisenberg at heisenbe@highpoint.edu.