A final farewell from our senior editor: Ally Ortolani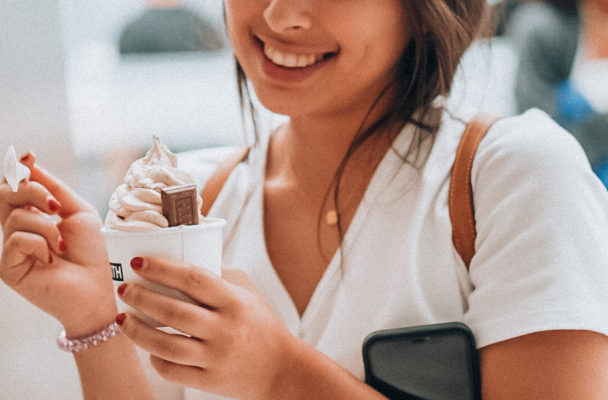 By Ally Ortolani
Opinion Editor
My time with the Campus Chronicle has been some of my favorite memories as a student at High Point University. Quite honestly, I owe a lot to the Campus Chronicle.
These past four years have flown by extremely fast. It feels like just yesterday I was moving onto HPU's campus. Now, I only have a few weeks left of my college career.
I started as a staff writer for the Campus Chronicle in January 2018 as a freshman and instantly fell in love with having the ability to find my voice as a writer, especially having bi-weekly articles published. 
Every Tuesday after class, I genuinely looked forward to attending every meeting. I loved how I was surrounded by individuals who also shared a love for writing. 
I'm going to miss seeing all the familiar faces that I've been seeing every Tuesday. I'm going to especially miss editing stories and completing the InDesign layouts with editors Emma Ralls and Elise Colby – I'll be there in spirit though.
In addition, building my resume is extremely important to me. When I joined the Campus Chronicle, I was naturally excited because I combined my hobby with building my professional brand. I became the organizations editor and have finished my time as the opinion editor.
My advice for students, particularly freshmen, is to get involved in HPU's clubs and organizations as soon as you can. If you're an aspiring journalist, or if you simply enjoy writing, then joining the Campus Chronicle could be something that you could fancy. Having published stories as a freshman stands out on your LinkedIn profile and resume.
Writing for the newspaper was like a stress-relieving outlet for me. Especially as the opinion editor, I had lots of room for creative freedom, which allowed me to express a variety of views on many topics. There is ample opportunity to work on pre-existing skills, while simultaneously learning new ones.
Some of my favorite stories that I covered vary from mental health awareness, food reviews, heated political issues and even my disapproval of the dreaded Oxford comma.
Mental health awareness, in particular, was perhaps one of my most favorite topics to write about. As someone who has struggled with mental health-related issues for much of my life, being able to write about it publicly has helped me cope and spread awareness to those who also might be dealing with similar issues. I've had individuals approach me and thank me for speaking so publicly about my anxiety struggles.
I don't know if I would be in the position that I am in today without the Campus Chronicle. The skills I learned as the opinion editor and as a student at HPU gave me the necessary competence for landing a job after graduating. 
I became proficient at time management and organization, writing and editing, developing an authentic brand voice and utilizing Adobe Creative Cloud software on a daily basis. InDesign once looked daunting to me, but because I've used it fairly regularly, I've become accustomed to using the software.
As my time with the Campus Chronicle has come to a close, a new chapter begins.
Upon graduation, I have accepted a full-time job offer as a junior content strategist from Easyship in Brooklyn, New York, starting May 2021. 
Some of my duties include writing and copy editing whitepapers, ebooks, reports, infographics, video scripts and more. And as much as I love editing, I also get to work on my Adobe Creative Cloud skills — a bonus.
My favorite aspects of the job are that I don't have to abide by a company dress code, I get to bring my dog to work and I'm working remotely for the time being. Working in sweatpants while being remote is a dream come true for me.
Because of my time and experience with the Campus Chronicle, I obtained a full-time job with benefits in the midst of a pandemic. 
It feels bittersweet and rewarding for this new chapter of my life to begin. Leaving the Campus Chronicle won't be easy for me, but I am excited and ready to take on the adult world one day at a time.