Graduate Spotlight: Garry and Anissa Roy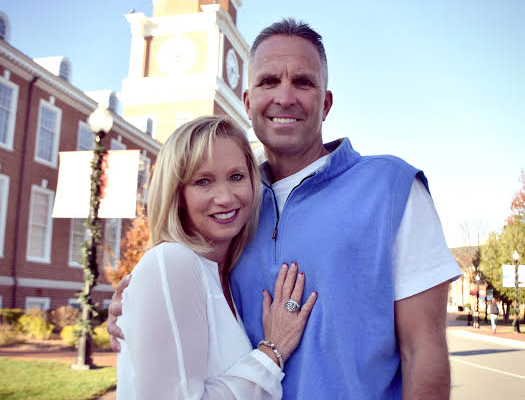 By Ann Shelley// Opinion Editor
Epic Storage Solutions is a storage unit rental company owned by Garry and Anissa Roy, two graduates of High Point University. The company offers a dorm-to-dorm service for college students that picks up items from your dorm, stores them over the summer and then delivers the items to your dorm the following semester.
The couple met at HPU and have been together ever since. Although they didn't graduate with majors in entrepreneurship, the Roys took what they learned at HPU and put it into a business. According to the Roys, HPU's entrepreneurial mindset helps a lot of people get to where they want to be.
The Roy family has been living in High Point for the last 18 years. They met in the first week of school in August 1987 and both graduated in 1991.
"I enjoyed all 4 years at HPU," said Anissa. "It obviously was not as big, but it was rich with activities, social events and an environment where I made lifelong friendships and met my husband."
Garry was involved with the HPU baseball team and was involved in Greek life as well.
"I cannot say that any one thing was my favorite part of school, but the overall experience of being away from home, having to figure out how to study and make grades, while managing my budget and focusing on life outside of school helped me to mature quickly," Garry said.
Garry knew he was going to be an entrepreneur and was excited to follow in his family's footsteps.
"I knew from the day I started my paper route at age fourteen that I wanted to be my own boss someday," Garry said. "My grandfather and father both owned their own business as well."
Annisa also had similar aspirations as a student.
"While I was a student, I always thought of ideas on starting a business," Annisa said. "But at the time, I had no idea where my career path would take me.
Annisa first came up with the idea of owning a storage unit while working at her first job as an executive recruiter.
"We saw a need for students and parents that we had experience with and developed a business around that need" Anissa said. "Experience is the best teacher. It has not always been an easy process and required more than working for someone else."
Epic Storage Solutions is a hands-on storage service that meets the needs of families from all over the country, according to the Roys.
"Our business is a reliable and complete dorm-to-dorm storage service," said Anissa. "We supply all the materials needed for each student based on the package they choose. In some cases we assist students in packing as well. We pick up their storage at their door, store their items in a climate-controlled environment when they are away and deliver their items back to their door when they return to HPU. We always hear from parents that we have a fantastic and easy service that they can rely on and trust."
Epic Storage Solutions' primary clientele is for out-of-state students who need a storage facility during the summer months.
"HPU has set a standard on what students should expect from its business partners," Anissa said. "Our business process mirrors those exceptions and provides an offering that any student would expect from their family upon moving in on day one of school."
For further details regarding Epic Storage Solutions, visit epicstoragesolutions.com or contact the Roys at (336) 549-5216.