International Student Profile: Carlos Caetano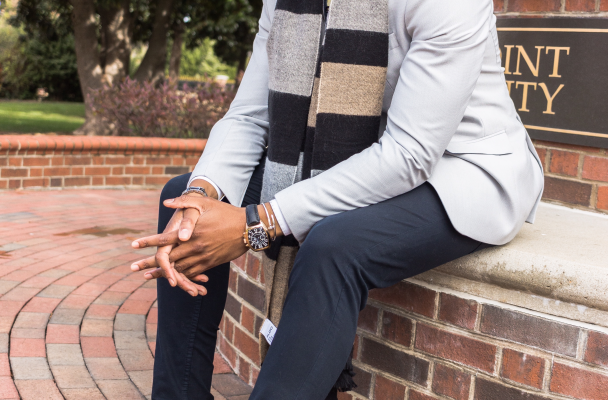 By Amy He// Staff Writer
Many students begin the college search looking for a place that can provide them with unique opportunities and valuable connections in the years to come, Carlos Caetano was no different. The search eventually relocated Caetano over 6,500 miles from home to attend High Point University.
Caetano is a junior from Ivanda, Angola.
"I got my foot in the door at Guilford College," Caetano said. "In just a short time I was able to transfer here to HPU."
According to Caetano, HPU has given him the opportunities he imagined when making the decision to go abroad to receive an education.
"I love America and I couldn't be more grateful for everything it has provided me the last few years," Caetano said. "I still consider Angola my home. I want to get back and work on my business."
Caetano owns a business called Kamba Sanza Invest and is planning on opening another business with a new office space by the end of this year.
"I love getting involved [on campus]," Caetano said. "I am part of the Global Student Association, Entrepreneurship Club, Sales Club and the American Marketing Association club. Joining clubs has lead me to meet some really great people all while teaching me skills I know I will be able to utilize later on in my career."
In his free time, Caetano enjoys traveling the world.
"There's nothing I love more than traveling," Caetano said. "Experiencing different cultures, meeting people from around the world and seeing things I could have never seen where I am from is why I love traveling as much as I do."
Caetano was also given the opportunity to be the first student to have an internship with Aviation Services Management (ASM) in Dubai.
"I find myself extremely fortunate and I know HPU has a lot to do with the success I have been achieving,"  Caetano said.