Engaging with the new engineering dean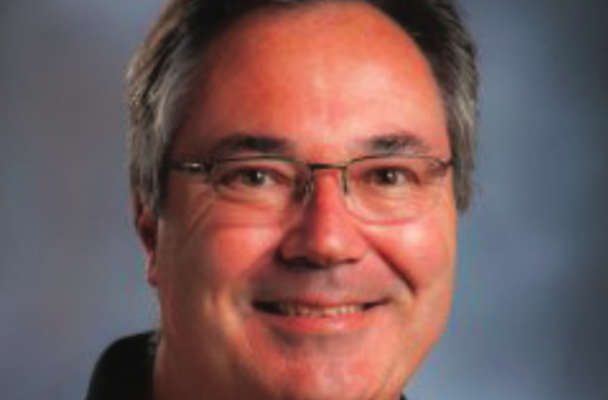 By Nathan Kossoff// Staff Writer
The Campus Chronicle sat down with Dr. Michael Oudshoorn, the dean for the new Webb School of Engineering, to ask him a few questions about himself as well as the future of HPU's engineering program. 
Question: How did you come to High Point University? 
Answer: I was living in Missouri, and Missouri is going through some fairly significant budget cuts. The governor is slashing the budget for all state institutions. I was working at Missouri's Northwestern University where I had a $10 million cut handed down from the governor. The campus tightened its budget and managed to survive its first wave of budget cuts, but apparently, that was not enough for the governor, so he handed out more substantial cuts the following year. My wife and I decided we be mobile so we started looking for a job because [anyone] can see what's going to happen with this. The other problem with Missouri is it's in a rural area, so a lot of female colleagues were married to farmers, so if they lose their jobs, they're going to have nowhere to go. We thought we knew where this was heading, so I started looking, and I happened to see the advertisement for the chair of the computer science division. I applied for that and interviewed but ended up getting the position of dean of Engineering. 
Question: Why did you decide to take the position of dean for the Webb School of Engineering?
Answer: I took it because it's a unique opportunity to build a program from the ground up and you don't get that too often. It's a nice challenge, sounds like fun and keeps me off the streets. 
Question: Do you feel that this being a new school will mean it will have trouble competing with other top engineering universities? 
Answer: No, not really. If you look at the U.S Department of Labor statistics, they have something called the Occupational Handbook, and it's predicting pretty strong growth in computer science and engineering disciplines. What we are going to see is that if you did nothing and we did not create more engineering schools then we would be at maximum capacity and there would be an ever-growing number of vacancies as people retire. So, there is a need for us to take in more engineering students, produce engineers just to deal with the number of people retiring and to deal with the economic growth. I don't anticipate a major problem there. 
Question: What are some of the new majors offered?
Answer: We are hopefully going to start in 2019 with computer engineering and electrical engineering. It will be housed in Couch Hall and possibly grow outwards. I do not have a huge ceiling so I can't offer civil or mechanical engineering. I would need to build engines and I do not have a ventilator space for that to happen. Civil engineers need taller rooms, taller buildings, and taller ceiling heights because they have to do things like test the tensile strength of various equipment to do that is taller than nine feet. We are kind of limited right now as to what we can fit in this building, so it's going to be computer engineering and electrical. I can only do so much with computer engineering and electrical engineering in that first year because I need the biologists, chemist, and physicists to go into their new building first.
Question: Are there any majors within the new Webb School of Engineering which especially excite you?
Answer: Obviously, computer engineering, right? That is where we start. Bio-med is next because I think we have a strong health science area and strong biology department. it would be sensible to leverage that strength, and computer engineering does the same thing. It harnesses much power in the computer science department. After that we will start looking at civil, mechanical and industrial fields since those are the areas where the most engineers are employed.
Question: Let's say an individual is looking to go to engineering school. What makes the Webb School of engineering stand out from the competition? 
Answer: We are in the middle of curriculum design right now, so what we are going to be will look different. For example, Wake Forest and Elon, both of which are starting engineering programs of their own, have gone down the path of offering general engineering with a concentration in various areas. We plan to provide a bachelor's degree in computer engineering, so it's going to be a little more focused than I think the programs are at Wake Forest and Elon. When we build out the program, I think one of the hallmarks will be access to cutting-edge technologies. It will be a hands-on degree so that we will have labs and equipment, and the students will be expected to get their hands dirty. We are going to have a strong industry advisory board who will provide us with advice to our industry looking not just now, but five years and 10 years from now looking down the road, we will be producing graduates who are adaptable, flexible, understanding of interdisciplinary activities, and they will be guided by the Accredited Agency, ABET.
Question: Are there any parts of the new engineering school that non-engineering majors have to look forward to? Alternatively, how might members of the engineering school interact with other courses?
Answer: Potentially. Right now, for example, we have various courses offered on campus in mathematics. The engineers are going to need certain parts of that math curriculum, but it's spread out right now. I'm talking with the mathematics department about building some specialist engineering classes, and they may be useful for computer science majors and potentially physics majors as well. I'm also looking for an ethics class that deals with engineering, but that may be helpful for some of the sciences. I'm searching for an economics class that is going to educate engineers as to how their activities are going to fit within business practice. Normally an engineer will work for a company to design a product, but if they don't know how the finances work, they might make the mistake of creating a gold-plated product, which the customer can't afford. 
The Webb family,  generous donors to the Webb School of Engineering, gather for a photo. Photo by highpoint.edu