Meet Meiqi Qi, a student from Shanghai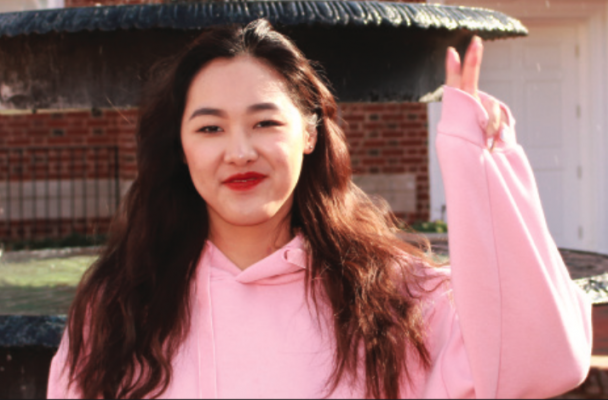 By Faith Foushee// Staff Writer
Meiqi Qi, also known as Mia, is a High Point University freshman from Shanghai, China. Qi is a Media Production major and hopes to one day fulfill her dreams of being a film producer.
Qi visited HPU three times and ultimately decided to attend because of her appreciation for its environment.
"I love the atmosphere; everyone is so friendly here," said Qi in reference to HPU. "Also, my aunt knows one of the administrators and she suggested to me that I go here. I think it is a great school." 
"Get straight A's, make more friends and be more involved in school activities," said Qi when asked about her goals for the upcoming four years. So far, she has been quite successful.
Qi explained that there is a huge difference between America and China. She mentioned in particular how much nicer she found Americans.
"In China, if you don't know someone they don't say anything to you," Qi said, "but here when I walk down the hall, girls will say hey to me or smile. There is also more interaction between the teachers and students here during class. In China, all we do is listen to a lecture and take notes, but here students ask questions."
The food and her family are the two things Qi misses most. She has found a few local Asian restaurants that have become her favorites, but she wishes HPU would have a new Japanese or Chinese option on campus to make her feel even more at home.
HPU is home to many international students, and there are many things that Qi encourages other students to do. 
"Do not be afraid to talk to international students," said Qi. "We are not hard to communicate with. Always ask us questions. We enjoy getting to know more about America and making American friends." 
Qi encourages people to learn more about the other cultures that are represented on campus and to get to know other international students. She suggests her fellow students try various cultural events around campus. 
Qi hopes to have more international events such as "making food together like dumplings, or showing international movies in the theatre." She explained that all of these events are very fun and would make HPU feel even more like home and bring the whole student body together as one community. 
Meiqi Qi cheerfully poses for the camera. Photo by Faith Foushee