International Student Profile: Chuyan He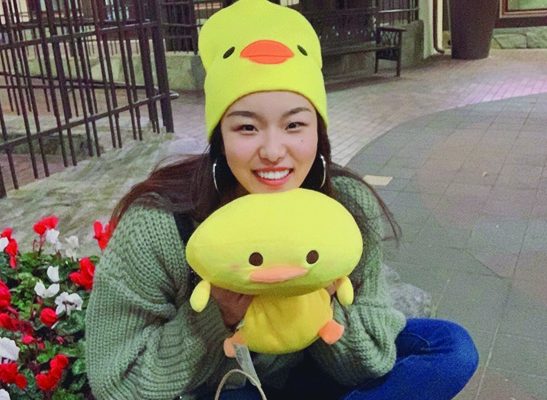 By Nicole Prince
News Editor
Chuyan He is a High Point University senior from Kunming, the capital city of Yunnan province in
Southwest China. She is majoring in education and double-minoring in special education and nonprofit leadership and management.
He discovered HPU through an agency in Kunming that provides services to students interested in studying abroad based on their intended majors.
"I was not able to visit all of the schools, and I saw pictures of HPU which were amazing and beautiful," said He. "HPU's environment is really clean and safe. The staff members are so caring about the students, which makes me feel better from homesickness."
He had a difficult time adjusting to the culture. "People will run to you and say, 'I like your outfit,''I like your shoes or give some other compliment," said He. "I have never experienced this in China because people are busy in their own lives, and we do not even smile when walking past each other. I was really shocked and stood there for a minute with no response."
The Chinese New Year began on Jan. 25, and He explained how she celebrated. "I went to Los Angeles because I have a couple of close Chinese friends who just moved there, and we celebrated together," said He.
"We made lots of delicious Chinese food together and watched the Chinese Spring Festival Gala that plays every year on TV since 1983 on New Year's Eve. We also played MaJiang."
At home, her family enjoyed a large meal together before watching the Gala. Her mother and aunts made dumplings. The dumplings, He stressed, are a unique part of the Chinese New Year's tradition.
"Only one dumpling has something special inside," said He. "It could be a coin, a peanut or something else, but my family uses a peanut. The person who eats that special dumpling will be blessed for the rest of the year."
He will be graduating in May with plans to apply for Optional Practical Training (OPT), which will allow her to stay in the United States for another year with an internship related to her major.
She hopes to learn as much as possible from her classes, in addition to life experiences while becoming a better and more confident person as graduation approaches in May.