ToT program helps prospective education students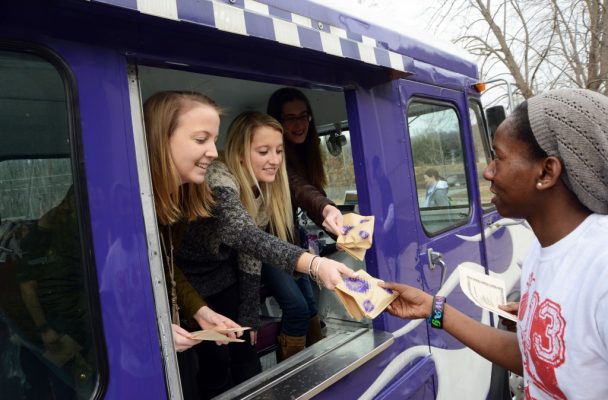 By: Julie Burkett
Organizations Editor
Teachers of Tomorrow is an organization designed to further the learning of future educators and their profession and the possible advantages and challenges they may face. It strives to make events and activities that students who are interested in teaching can look forward to. It facilitates networking and cooperation between experts and prospective teachers, allowing them to learn from each other.
Some of its past projects include tutoring local children, hosting carnivals for elementary students and giving gifts to local schools. As a student organization, its hosts various events designed to aid existing teachers and prepare prospective ones for futures in education.
Heidi Summey, the faculty representative of the ToT, answered multiple questions about the organization.
What is the primary goal of ToT and how does it accomplish it?
"Teachers of Tomorrow is a student organization that is recognized by the Student Government Association at High Point University and operates through the Stout School of Education. It allows students to learn about education from one another and experts in the field.
ToT provides opportunities for students to take leadership roles in organizing events related to education. Elected officers are responsible for planning and implementing events. Some of these events provide professional development for students and other events benefit the local schools."
How can students become a part of the organization?
Any HPU student that has an interest in teaching can join the Teachers of Tomorrow organization at any point during the academic year. Students can sign up at the interest fairs held on campus or contact me directly. ToT holds planned events held at various times throughout the year. Members are informed of these via email."
What is your role in the program?
"My role as the faculty representative is to oversee the officers and assist in planning when needed. For example, I will contact principals to participate in the Principal Panel held in March. Student members take a leadership role in the organization, and events are not dictated by the faculty representative."
What types of events occur during the program?
"Past events include: Trunk or Treat near Halloween at a local school, homework assistance in after school programs, classroom makeovers for local teachers,
School supply drives and special speakers. One regular speaking event is the Principal Panel, where principals are invited to attend a question and answer session for Teachers of Tomorrow to help prospective teachers prepare for schools of the future."
Summey explained that ToT is always looking for members to bring new perspectives, and because of this is eager to have more students join.
"Students are welcome to provide fresh ideas for consideration of the organization," said Summey.
If students are interested in learning more about the ToT program, they can contact Summey, hsummey@highpoint.edu.