Break the Stigma: The Nicholas Negron Mental Health Foundation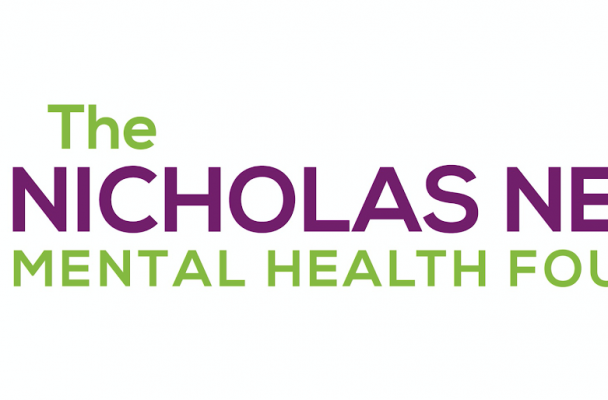 By Matthew Dill
Staff Writer
When I had received the text, I couldn't believe my eyes. I quickly replied, 'no way,' as if my friend was playing a sick joke on me. Unfortunately, it wasn't a joke. It was all too real.
On Jan. 24, 2019, Nicholas Negron tragically passed away from suicide at 20 years old. 
Just a few days later, I said goodbye to my friend at his funeral on a rainy January day. 
As I walked down the aisle of the church on Jan. 29 to see Nick one last time, I was overcome with emotion when I saw pictures of my friends and I with him scattered throughout the church.
"Ninja Nick," "Not Slick Nick" and "Rising Legend" are some of the many nicknames that Nick was referred to by his closest friends. 
He was Puerto Rican and featured dark tan skin, long brown curly hair and had an athletic build.
Two of his nicknames stemmed from Nick's extraordinary agile ability, which was best put on display when he helped lead his high school varsity soccer team to win the 2016 New Jersey North Group 1 state sectional final.
Off the field, Nick was a son, a brother and for those that were lucky enough to have met him, they would describe Nick by his unmatched likability and his compassion within his community.
Nick had the power to be friends with anyone, but with great power comes great responsibility.
In his four years as an active lifeguard at the local town pool, Nick saved the lives of two children from drowning. For his heroism, Nick was awarded a certificate of recognition by his hometown of Waldwick, New Jersey.
When Nick wasn't lifeguarding, he spent his time with his family and friends doing what he loved most. Nick would annually attend paintball trips with his father and brother as well as ski and swim every year with his friends.
As one of Nick's closest friends, I was heartbroken when I heard the news. 
Originally I was in shock. It was hard to grasp the concept that I would never be able to speak to Nick again. I first met him in middle school, and we quickly garnered a friendship that would last a lifetime. From the beginning, Nick was the most genuine friend anyone could have asked for and one of my biggest supporters.
Most of my best memories throughout my childhood were shared with Nick, and the last thing my friends and I wanted was for all of those memories to make people upset. It was important for us to find a way to turn this negative event into something positive, but that's very hard to do because there's nothing positive about one of your best friends committing suicide.
While there was nothing we could do to change the past, my friends and I were driven to change the future. We thought that if we could prevent just one person from committing suicide using Nick's story, then Nick's life would not have gone in vain.
A few months after Nick's passing, 10 of my closest friends and I came together and founded The Nicholas Negron Mental Health Foundation. Also, we have all become officially certified in identifying signs and administering mental health first aid.
Our foundation's mission is to bring the same smiles that Nick brought to all of his loved ones to those struggling with their own mental health. In honor of Nick and those who have fought and continue to fight the battle against mental illness, we have chosen purple and green as our foundation colors. Purple was Nick's favorite color, and green is the official color of mental health awareness.
To begin the summer and our organization's founding, we hosted our first mental health awareness event, Skirmish For A Smile. It is a mental health awareness paintball fundraiser aimed to bring the community together to remember Nick and the smiles that paintball brought to him and his loved ones.
Since then, we have hosted several events promoting the importance of mental health in schools along the East Coast and will be giving 100% of our profits back into the community through mental health awareness events, school seminars, therapists and therapy dogs.
Nick's final months don't define him, his life and how he lived does. For the majority of his life, Nick was a beacon of light impacting everyone he came in contact with. While his passing was certainly a tragedy, it is undeniable that it has brought people together and has opened the eyes of many to the importance of mental health.
By sharing Nick's story, we aim to spread the importance of mental health and to end the stigma around struggling with mental illness once and for all.