MLB midseason award predictions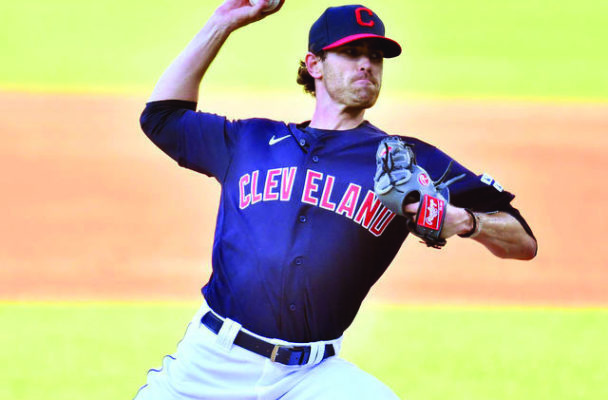 By Noah Stern
Sports Editor
With the Major League Baseball season being cut short to 60 games due to COVID-19, and a money dispute between the players' union and the owners, the season is already halfway over for many teams. There have been plenty of surprises and disappointments this season. In such a strange season, many of the experts' predictions about this season have been wrong. Here are some predictions for recipients of major awards by season's end.
NL Rookie of the Year: Jake Cronenworth, San Diego Padres
Runner up: Dustin May, Los Angeles Dodgers
Jake Cronenworth isn't known by many average baseball fans. He should soon gain popularity, as he is successfully progressing. Midway through the season, Cronenworth has a slash line of .365/.419/.612, making an OPS of 1.031. This OPS would rank ninth among qualified batters in the entire MLB, if he had enough at-bats. By season's end, Cronenworth will have more than enough at-bats to qualify in MLB, and it will help him win this year's Rookie of the Year award.
AL Rookie of the Year: Kyle Lewis, Seattle Mariners
Runner up: Luis Robert, Chicago White Sox
Kyle Lewis has shown that he belongs in the MLB this season. He currently ranks second in the MLB in batting average at .353, fourth in OBP at .445 and is in the top 15 in OPS at .997. The Mariners haven't been an exciting team to watch in many years, but Lewis' talent has drawn more attention from fans. Lewis doesn't hit for many extra base hits, but he does have seven home runs this year, leading his team. He will keep improving throughout the year and his career. 
NL Cy Young: Trevor Bauer, Cincinnati Reds
Runner up: Sonny Gray, Cincinnati Reds 
There were many question marks coming into the season about Bauer's performance after a down year and an outspoken offseason. He has quickly put those question marks to bed, with a tremendous start to the season. Bauer is currently second in the NL in ERA, third in strikeouts and leads the league in WHIP and BAA. He also has two complete games this year. Bauer wanted to show the world that last year's tough season was a fluke and is more than capable of dominating in every way, shape and form. 
AL Cy Young: Shane Bieber, Cleveland Indians
Runner up: Lance Lynn, Texas Rangers
This man is on a mission to be the most dominant pitcher in MLB history. The way he attacks hitters and comes into every single game ready to go is something you don't see very often. Bieber has the stuff and mentality to become the next Max Scherzer, Randy Johnson or Nolan Ryan. He currently leads the MLB in ERA and strikeouts, is third in WHIP, sixth in BAA and has thrown the most innings in the MLB. Shane Bieber should run away with the Cy Young award this year and will be competing for many more in the next decade.
NL MVP: Juan Soto, Washington Nationals
Runner up: Fernando Tatis Jr., San Diego Padres
Juan Soto is the best hitter in the world, aside from Mike Trout. Unfortunately, Soto contracted the coronavirus and missed a few games early on. Since he's been back, he has been the best hitter in the MLB. He currently boasts a ridiculous .380/.476/.803 slash line which adds up to an insane 1.279 OPS. Soto has the ability to spray the ball to all fields with power. Not to mention, he has one of the best eyes in the league. He commands the batter's box better than anyone and will deservingly win the MVP this season. 
AL MVP: Anthony Rendon, Los Angeles Angels
Runner up: Fernando Tatis Jr., San Diego Padres
Rendon finished third in NL MVP voting last year with the Nationals. He will finally earn his hardware this season, after finishing last season with a World Series championship. He was hurt at the beginning of the year, and started off slow, but when Rendon gets on his game, there isn't a pitcher in the league who can stop him. Rendon's proven over the years that, as soon as he gets his swing going, he doesn't stop until the season stops. He currently owns a .316/.442/.541 slash line, with a .982 OPS, and six home runs. He may not be the favorite to win right now, but he should be able to continue the production he's putting up right now, and that will earn him an MVP award.