New podcast comes to campus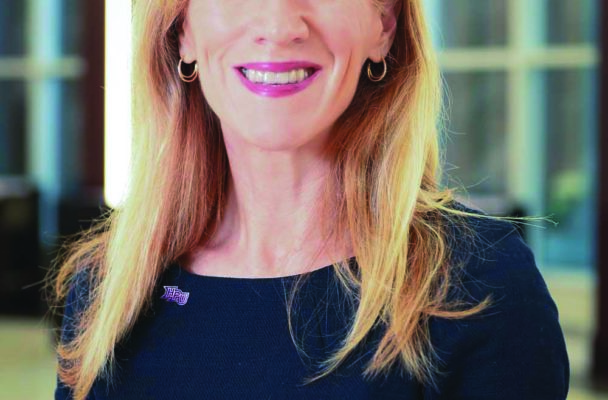 By Elise Coby
Organizations Editor
Vice president of Academic Affairs Dr. Angela Bauer launched a second podcast this semester. 
Bauer previously published a podcast, "The Teaching Lab," as an accessible way to keep faculty up-to-date with teaching practices, given their busy schedules. The podcast was also a way to recognize faculty accomplishments, honor all their work with students and create a collaboration for people to learn from others' experiences. 
"I'm a big fan of podcasts," said Bauer. "I use them as a way to educate myself and engage my own professional development. About a year and a half ago, I started a different podcast when I was still with the Wanek School of Natural Sciences, as an easy, quick way to keep faculty up-to-date on current findings about best practices in teaching.
There were new journals that published new findings of how to teach in the classroom to maybe enhance students' scientific reasoning skills. I would call that author and ask them if they would do an interview. People are, surprisingly, very willing to participate in podcasts." 
With podcasts, people have an accessible and easy-to-use source to listen to whatever they want. Having a podcast present at HPU allows virtually anyone to access the media on their own time. 
"Even if we do bring people to campus, everyone is so busy with their teaching schedules, laboratory research and mentoring of students, that we could never find a common time when everyone could meet or attend certain seminars," Bauer said.
The podcast was a great way to handle that. We also really wanted a way to enhance communication and collaboration among faculty of different departments and schools because, if we're having a hard time figuring out times to meet to talk about cool things we're doing in the classroom, research or something we've published recently, we don't have a really good way to communicate that with other people. So, I said, 'What about a podcast?'"
Bauer also mentioned that the Nido R. Qubein School of Communication played a significant role in the creation of both podcasts. 
"For my first podcast and this podcast, I did not do all the technical stuff on my own, so the School of Communication has been very helpful," said Bauer. "Dr. Ginny McDermott was the one who originally connected me with some graduate students who took their podcasting course and taught me how to do the recording." 
The first episode of Bauer's new podcast, "Academic Innovations," was recently released, in which she interviewed Dr. Amy Holcombe, dean of the Stout School of Education. 
"Dr. Holcomb recently published a book with Routledge," said Bauer. "It is about developing leadership talent within education, and she's working in K-12 schools. Her book is framed for K-12 education, but it's applicable to colleges, universities and even in business contexts."
The podcast's next interview will feature Dr. Larry Carter, assistant professor of marketing and director of the BEACON Lab. 
"He has established the BEACON Lab, a joint venture with the Earl N. Phillips School of Business and the Nido R. Qubein School of Communications, as a neuromarketing lab," said Bauer. "He set up this lab that measures physiological changes, in response to different types of marketing and advertising. It gives a glimpse into emotions or feelings that are being elicited in the individual, in response to that sort of messaging, which is fascinating. It's really unique for an undergraduate student to have access to a lab like that."
The podcast currently has three episodes, and Bauer plans to release one per week. The third episode includes Dr. Silvana Rosenfeld, assistant professor of anthropology, and Dr. Matthew Sayre, department chair and associate professor of anthropology.
"They recently received some National Science Foundation funding for their work that they do in Peru, so they are doing archaeological research," said Bauer. "Many people have studied ceremonial centers in that region and others, but [Rosenfeld and Sayre's] study site is the domestic quarters of the people that made the ceremonial artifacts, grew the food and did all the things that were later used by the ceremonial center. It's a really fascinating study that they're doing." 
Bauer also stated that she would enjoy hearing from students and their suggestions. 
"If they have professors who have done research with another professor or have benefited from something innovative that they do in the classroom, we'd love to hear about it and interview them," said Bauer. "I love talking with people and learning about their work in more of an informal way. We're having a bit of that sort of tone to the podcast so that it feels like you're having a conversation over coffee.
We talk about the work that's the subject of the interview, but we work in some other stuff that's fascinating about that individual, and I ask them at the end of every episode about their favorite teaching moment or what brought them to their subject area. That's when you hear things that are more personal about them. It's a wonderful way of connecting with people, and I love being able to share that."
Anyone interested in listening and subscribing to Bauer's podcast is encouraged to visit https://soundcloud.com/academicinnovations.