Ways to still have fun on campus while social distancing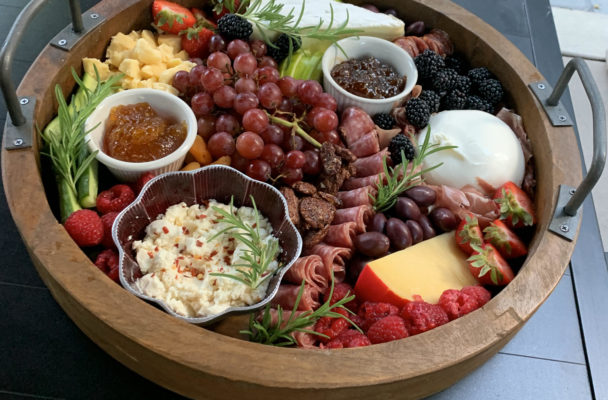 By Ally Ortolani
Opinion Editor
This was not the year any of us expected to have. To the freshman: I'm sorry your first year was tainted by COVID-19. As a senior, I am just as upset that my first semester back on campus, after quarantining for months, isn't the same. Alas, there are still ways we can all still have fun on campus while social distancing.
Bachelorette nights with your friends
I don't know about you, but I'm ecstatic that the Bachelorette returns Oct. 13 on ABC. This season is going to look a little different than usual. First comes Clare Crawley's story, followed by Tayshia Adams' time to shine. 
According to US Weekly, "ABC named the 39-year-old hairdresser the 16th Bachelorette in March. Less than a month later, the network was forced to postpone production, due to the coronavirus pandemic." 
Regardless of the change, I am excited to watch the Bachelorette with my housemates and actually have something to do. Be sure to watch it on ABC at 8 p.m. on Tuesday, Oct. 13.
Bake cookies (or whatever pleases you)
As simplistic as it sounds, I absolutely adore baking. Since I have arrived on campus, I've baked cranberry-orange muffins, biscuits and cookies. First of all, baking makes your home smell amazing. Second, who doesn't love fresh-baked desserts? And why bake alone? Ask your housemates or roommates to help with an enjoyable, safe, social-distancing activity.
Get creative
Last year, I bought myself an easel, oil paints and canvases, just for the fun of it. I wouldn't call myself an artist, but I will say painting for fun has been a way to relieve some stress and anxiety. During these times, we all need to relieve some of our stress. Visit your local Hobby Lobby for supplies and start painting.
Go for a hike
There are a plethora of trails near High Point University's campus that students can easily access. Some nearby trails include Pilot Mountain State Park, Gibson Park, Birkhead Mountains Wilderness, Purgatory Mountain Trailhead and Occoneechee Mountain State Natural Area. If you're worried about social distancing, this is the perfect activity. Pack for a picnic, find a great spot and soak in all the surrounding nature.
Learn a new instrument
During quarantine, I spent a lot of time practicing the guitar and ukulele, because what else was I going to do? There are numerous YouTube tutorials and websites that give a basic introduction to learn how to play the guitar or your instrument of interest. In conjunction with instructive YouTube videos, I also used apps, such as Guitar Tabs for  chords, tutorials, as well as Tunefor Ukulele and Fender Tune for tuning. This activity is perfect for a rainy day when you have nothing to do. 
Try out the Butterfly Cafe
The Butterfly Cafe is my new favorite place to eat on campus. The dill-chicken salad sandwich is absolutely iconic. The lavender-lemon gelato? Outstanding. I would be lying if I said I didn't go to grab a quick cup of gelato before several of my classes. While it's only open until 3 p.m., and has long lines, the Butterfly Cafe is 100% worth it. Be sure to be mindful of the social distancing stickers, and wear a mask.
Go Greek
Going Greek has been one of the best things that has happened to me in college. Recruitment will be virtual this year, due to COVID-19, but don't let that discourage you. Being a part of a sorority has given me the sisters I have always wanted, the best memories that'll last me a lifetime, and, of course, the girls that I want to be my bridesmaids. Events will be held on Sept. 4-6 and Sept. 12, and Bid Day is Sept. 13. Trust the process and go Greek.
Make a charcuterie board
During quarantine, I spent plenty of time making charcuterie boards. Simply put, a charcuterie board most often consists of a variety of meats and cheeses and often fruit or nuts; essentially a meat and cheese board. I even decided to make a small business out of it due to my lack of boredom. Let me preface that statement: I watched an absurd amount of TikToks on charcuterie boards, and it inspired me to drain my bank account for fancy cheeses and meats. I, miraculously, was asked to make one for the president of Boars Head but couldn't because I'm at school. Nonetheless, this can also be a great activity to do while binging Netflix with your roommate or housemate.