Biology club hosts fall donation drive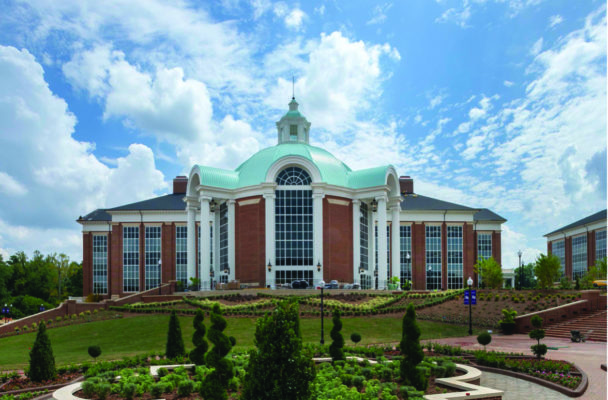 By Elise Coby
Organizations Editor
Looking to give back to the High Point city community, High Point University's Biology Club hosted a donation drive to provide at-home experiment kits and care packs for local, elementary-aged students. Despite the challenging times presented by the pandemic, the club's dedication to the drive's cause prevailed. 
"We would like for kids to still experience fun science activities in the comfort of their homes," read the donation drive flyer. 
According to the Greater High Point Food Alliance, the Greensboro-High Point area ranks 14th in the nation for food insecurity, with 23,850 children being classified as food-insecure. 
"Because of this [statistic], we want to also donate snacks for these kids to enjoy throughout the day, to support those who benefit from free or reduced meals within their schools," the club said.
The club requested that all donations be dropped off at the Wanek School of Natural Sciences. Examples of items that were donated included nonperishable food items, such as crackers, fruit snacks, granola bars, juice boxes, mini water bottles, applesauce and oatmeal, as well as care items, such as tissue packs or travel-size hand sanitizers. 
"COVID-19 has affected our club to adapt into a new unknown," said Biology club member and Natural Science Fellow Alec Garfield. "As the world is slowly shifting into a new atmosphere, Biology Club is on the frontlines of being able to understand, interoperate and play a role in our HPU community, as well as the ones beyond our campus, to be effectively communicating why these new regulations are imperative for people to follow to help slow and stop the spread of the virus.
As of right now, our club is doing its best to remain active during these new times. We are trying out multiple web conferences to host well-renowned experts in science fields, host alumni to talk about their trials and tribulations after graduating from our university and some small, fun events every now and then. Our club also helps new biology-interested students connect to upperclassmen who can act as mentors and guides during their years here at HPU." 
The club also offers many outreach programs, such as the mobile science lab that provides educational experiences throughout the High Point community. 
"Due to COVID-19, our educational outreach had to be put on hold, but that didn't mean we couldn't find a way to still provide for the community," said Garfield. "As the president, I designed this donation drive during our summer vacation, alongside our Mobile Lab Liaison Clara Primus, to provide a way for us to still offer community outreach events. The drive consists of two operations, the first being hosted through the Mobile Lab and the second through Biology Club.
The Mobile Lab has been responsible for reaching out to local elementary schools and parents offering fun experiments children can enjoy during these uncertain times. The Biology Club has been responsible for collecting snacks and other care items to help support those who need it. These initiatives were combined into what we now call our 'Experiment Extravaganza.' We are currently providing 2,000 experiment and care kits to over 150 participants within, and beyond, the Triad."  
While the drive is connected to the community through donations, the Mobile Lab is connected through education. Although the lab is not currently in use, due to COVID-19 concerns, the Biology Club utilizes it for community outreach efforts, including donation drives and other events.
According to the university, HPU awarded a "Think Big!" Grant to Assistant Professors of Biology Neil Coffield and Veronica Segarra and Assistant Professor of Biochemistry Melissa Srougi in 2016.
"The Mobile Lab is integrated into the HPU undergraduate science curriculum and allows our students to create experimental modules on HPU's campus with the purpose of increasing the accessibility to the experimental sciences in our community," said HPU. "Student-driven experiments are conducted hand-in-hand with our High Point community partners in the Mobile Lab." 
HPU's Mobile Lab mission statement reinforces this purpose. 
"We want to make the biology and chemistry of our natural world accessible to all students throughout our community," the mission statement says. "In doing this, we hope to foster in our community an interest in biology and chemistry through scientific experimentation. HPU's Mobile Lab is our community's science lab on wheels and is staffed by HPU undergraduate science faculty and students." 
The lab is a creative way for undergraduate students and members of the community to come together through unique experiential learning that's specific to the university.
For further information or questions about HPU's Biology Club, students are encouraged to contact Alec Garfield at agarfiel@highpoint.edu.