September means new shows for Netflix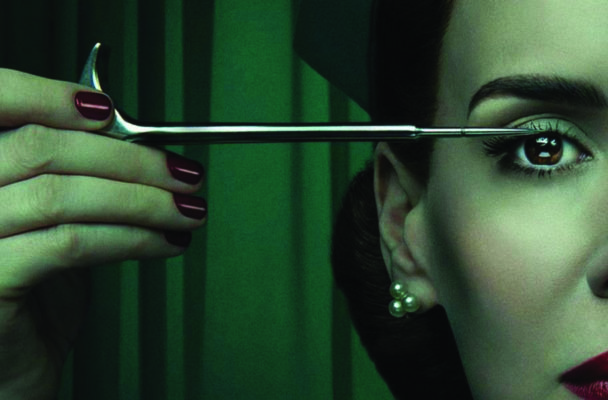 By Emma Ralls 
A&E Editor
People should expect to see an influx of television shows making their way onto Netflix's platform this month. While the overwhelming number of programs can be nice, providing a new variety of binge-worthy content can also be overwhelming. Here are five highly-anticipated shows to stream if you need some help navigating the wave of new content: 
"Sister, Sister" 
Seasons 1-6 of the 90s smash hit arrived on Netflix on Sept. 1. The show follows Tia, played by Tia Mowry-Hardrict, and Tamera, played by Tamera Mowry-Housley, who are twins separated at birth. The twins have a chance encounter at a shopping mall, setting off a chain reaction and resulting in Tia and her mother, played by Jackée Harry moving in with Tamera and her adoptive father, played by Ray Campbell. While these girls may share a face, their personalities are far from identical.
Mowry-Hardrict, Mowry-Housley, Harry and Campbell all participated in Netflix's celebratory announcement about "Sister, Sister" hitting the platform. The show was one of many other iconic, black-led shows that made its way onto Netflix, including "Moesha," "The Game," "The Parkers," "Half & Half" and "One on One."
"Young Wallander"
This Netflix Original series made its premiere on Sept. 3 and is based on the Kurt Wallander mystery novels by Henning Mankel. The show has put a new spin on the books.  
Netflix's description of the show says, "An incendiary hate crime stirs civil unrest, fast-tracking rookie cop Kurt Wallander to detective in this origin story for the popular character." 
What sets this adaptation apart from the U.K. and Swedish versions is Netflix's choice to act as a prequel, opting to cast the Wallander character as a younger, more inexperienced cop than the typical, seasoned detective. Adam Pålsson plays the young Wallander.
"I couldn't be more honored and thrilled to have the opportunity to play the young Kurt Wallander and to explore the defining events in the life of this complex, driven protagonist, created by the brilliant Henning Mankell," said Pålsson.
"Away" 
This science-fiction Netflix Original series arrived on Sept. 4 and has a 68% Fresh score on Rotten Tomatoes. Hilary Swank stars as astronaut Emma Green and embarks on a three-year mission to Mars, forced to leave behind her family. The 10-episode series splits the narrative between Green and her crew on the Atlas and life on earth with the lives of Green's husband, Matt, played by Josh Charles, and daughter, Lexi, played by Talitha Bateman. 
"What I love about this show is that I'm obviously a female who is the commander of a mission to Mars, but that's not the drama of the show," said Swank, in an interview with Esquire. "Five years ago, that would have been the conversation; instead, it's just another human being who happened to be the right person for the job that has to gain the trust of the rest of the crew members, just like anyone else." 
In the same interview, Swank elaborated on the diverse perspectives of the crew.
"I love that we're seeing this multiracial crew," said Swank. "I love that we have a gay, lesbian and transgender storyline, as well. We're really representing the colorful world that we live in which is rare. That part's getting better, but we still have so far to go with it." 
The overwhelming message of "Away" is that of humanity and how important it is to rely on one another to accomplish impossible things.
"SING ON!"
This eight-episode competition has been gaining substantial buzz. Premiering on Sept. 16, six contestants sing for a chance to win a collective jackpot. The contestants are judged by a vocal analyzer. Depending on how in-tune they are, money is added to the jackpot and can reach as high as $60,000. The highest-scoring contestant automatically moves on, and the other contestants vote someone out each week. The final two contestants compete for the chance to take home the grand prize.
"Ratched"
Ryan Murphy and Netflix have come together to create "Ratched," an origin story for the despicable Nurse Ratched from the novel "One Flew Over the Cuckoo's Nest." The series follows a young Nurse Ratched, played by Sarah Paulson, and will showcase her transformation from a normal nurse to the devious, destructive and warden-like tyrant in Ken Kesey's novel. 
"I feel like Nurse Ratched is sort of a shorthand for barbarism," said Murphy, in an interview with Vanity Fair. "She became almost like a catchphrase for any sort of institutional abuse of power. What was interesting was trying to create an emotional character from a reputation that's very cold…trying to figure out every little detail about her childhood, her relationships, her sexuality. Because when people think of Ratched, they think of her as shut off and cruel and uncaring." 
The series will debut on Netflix Sept. 18 and will contain eight episodes.