C.A.T. hosts regional face-off during trivia event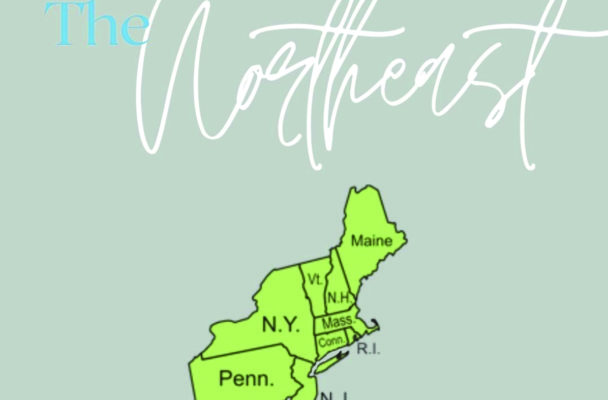 By Alyssa Pittari
Staff Writer
Trivia fans had a chance to test their knowledge during the "Trivia with Your Hometown Region" nights hosted by the Campus Activities Team. While the event was held virtually, students were still invited to show their pride for their hometown and participate through a WebEx meeting link. There were multiple trivia dates that were split up according to states and regions. 
The Carolinas were hosted on Aug. 31, the Northeast (Pennsylvania, New York, New Jersey, Rhode Island, Connecticut, Massachusetts, Vermont, New Hampshire, Maine) on Sept. 1, the Southeast (Arkansas, Louisiana, Mississippi, Alabama, Georgia, Florida, Tennessee, Kentucky, West Virginia, Virginia, Delaware, Maryland) on Sept. 2, the Midwest (North Dakota, South Dakota, Nebraska, Kansas, Minnesota, Iowa, Missouri, Wisconsin, Illinois, Michigan, Indiana, Ohio) on Sept. 3, the Southwest (Arizona, New Mexico, Texas, Oklahoma) on Sept. 7, the Rocky Mountains (Montana, Idaho, Wyoming, Nevada, Utah, Colorado) on Sept. 8 and the Pacific (Washington, Oregon, California, Alaska, Hawaii) on Sept. 9. 
The event was held at 7 p.m. on all dates. International students were welcome to join during any of the trivia nights. An executive board member hosted each night. In the past, the event was usually held in The Point in the R. G. Wanek Center, and outside vendors catered food for students to enjoy.
However, because of limitations due to COVID-19, a virtual format was developed for the event. Splitting it up by region was another change this semester. It allowed for smaller groups and for students, especially freshmen, to meet new people and make friends. 
Gia Perdikis, a freshman from New Jersey, attended the Northeast trivia night. She was glad to hear about trivia night because she knew it would be a fun way to meet other people from the Northeast. 
"After the trivia round, I got the chance to talk to the other players," said Perdikis. "It's not the same as talking face to face, but it really helped me make new connections." 
The game was played through a Kahoot round on WebEx. Players used a second device to answer the questions displayed via the host's screen sharing function. The questions were a mix of random trivia, ranging from celebrity fun facts to geography and history. The broad range of questions allowed any student to be able to earn points throughout the game.
The fastest person that answered correctly earned the most points. However, taking the slow and steady route by waiting and thinking about answers still earned students enough points to be on the leaderboard.
The prizes for this event were enticing. First-place winners received a private movie showing for them and nine friends, with food and drinks included. Second-place winners received a boredom kit that included coloring books, kinetic sand and more. Third-place winners won a free shirt to show their High Point University pride. 
After the round of trivia was complete, players were invited to remain on the WebEx call to get to know other students that live in their region. Students bonded over many things, such as mutual enjoyment of chain restaurants and retail stores that are in their area. 
Executive board member Britney Male hosted the Northeast trivia night. 
"This event was a success, and the turnout was great," said Male. "We understand that these times are challenging, but we are trying the best we can to make these events as interesting as possible."
Plans for future C.A.T. events can be found on HPU's social media and HPU Connect.