'Mulan' causes Disney+ downloads to spike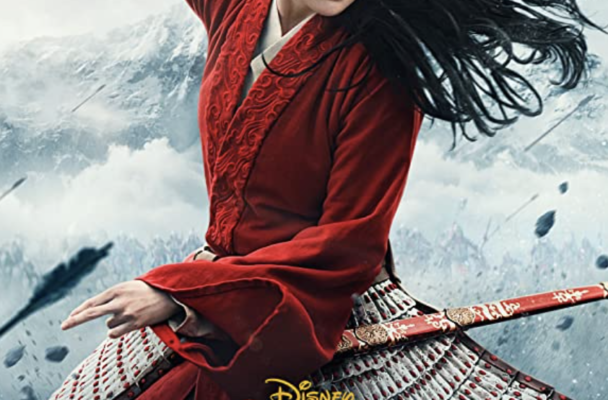 By Emma Ralls
A&E Editor
The remake of the Disney 1998 classic "Mulan" officially arrived to Disney+, after months of setbacks. The movie's original release date was set for March 27 but was pushed back to July 24. It was postponed again to Aug. 21, before its theatrical release was abandoned entirely. The live-action remake was slated to make a digital release only on Sept. 4.
Disney+ subscribers can pay $30 to gain access to "Mulan" through a new service called Premier Access. In addition to their initial subscription to Disney+, a monthly price of $6.99 or an annual fee of $69.99, $30 grants viewers access to the film, as long as they stay a Disney+ subscriber.
With the theatrical releases of other highly-anticipated movies, like "Black Widow," delayed, many people presume that Premier Access could become a permanent platform and model for releasing new Disney movies, especially with the success that has met "Mulan." However, Disney CEO Bob Chapek is hesitant.
"We're pleased to bring 'Mulan' to a consumer base that's been waiting for it, as we've had to move our [release] dates several times," said Chapek. "We're looking at Mulan as a one-off, as opposed to trying to say that there's a new business windowing model. We're trying to establish a new Premiere Access window to capture that investment we got. We'll have a chance to learn from this. From our research under a Premiere Access offering, not only does it get us revenue from our original transaction of [premium video on demand], but it's a large stimulus to sign up for Disney+."
New business model or not, there is no denying that "Mulan" found great success through the virtual release. Yahoo Finance reports that during the first weekend of the live-action release, downloads for the Disney+ app increased by 68%. In the same article, it is averaged that the movie made approximately $261 million in U.S. sales, alone.
"Mulan" will become available to all Disney+ subscribers for free on Dec. 4. Until then, the only way to watch the film is through the Disney+ premier feature. There has been much debate on social media about the purpose of purchasing the movie now if it will, ultimately, be free to watch in the next few months. However, the positive reception of the film is encouraging enough for many to still purchase it.
There are some stark differences from the original movie. For example, there is no wisecracking, Eddie Murphy-voiced dragon sidekick, and the musical element from the animated feature was eliminated. However, the film still has a variety of positive reviews. Many people continuously point out the gorgeous scenery of the film.
"It's a shame that American audiences won't be able to see Niki Caro's spectacular 
live-action epic 'Mulan' in theaters," Richard Roeper of the Chicago Sun-Times wrote. "But the good news is this is such a great-looking film; with amazing set pieces and dazzling action and colors so vibrant they would dazzle a Crayola factory, it will still play well on your home monitor. There are so many gorgeous shades of orange and magenta, blue and yellow; it's as if we're seeing these colors for the first time."
The jaw-dropping scenery is an intricate part of the story which carries the plot just as well as the actors. The locations the movie were shot in range from New Zealand to China and were scouted purposefully for certain parts of the film. For example, the Hengdien was shot in Zhejiang for the imperial palace scene.
"We needed stairs – the more dramatic the better – for a couple of essential moments in the movie," said the film's director, Niki Caro, in an Instagram post. "We found them in Hengdian, of the Zhejiang province. We were very inspired by the amazing shot on these stairs at the beginning of 'Hero,' but we knew we needed an iconic shot of our own."
The choice ultimately falls to the consumer as to if they should wait to purchase the new Mulan movie now through the premier feature or if they would rather wait until it becomes free with a Disney+ subscription. Time can only tell if this premier feature is here to stay or if it will be done away with as soon as theatrical releases resume.