New 'Law & Order' spin-off: 'Law & Order: Organized Crime'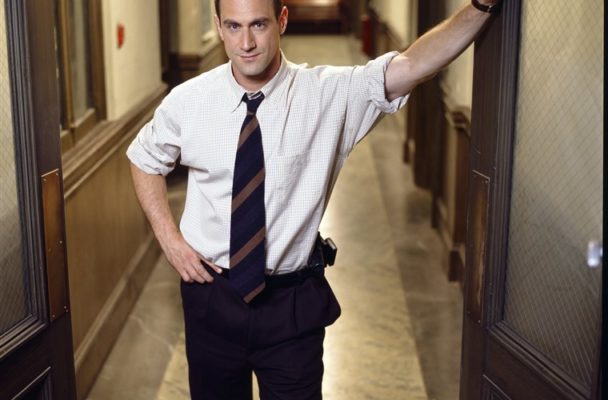 By Emma Ralls
A&E Editor
"Law & Order" fans thought they had seen the last of fan-favorite character Elliot Stabler when actor Christopher Meloni departed the show in 2011. Having been on the beloved "Law & Order: SVU," since its premiere in 1999, it was a bittersweet goodbye for viewers and his castmates. This year, a new "Law & Order" spin-off series, "Law and Order: Organized Crime," will arrive at NBC and feature Stabler as its front-runner. 
"Christopher Meloni, reprising his role as Elliot Stabler, returns to the NYPD to battle organized crime after a devastating personal loss," said NBC's released synopsis. "However, the city and police department have changed dramatically in the decade he's been away, and he must adapt to the criminal justice system, in the midst of its own moment of reckoning. Stabler will aim to find absolution and rebuild his life, while leading an elite task force that is taking apart the city's most powerful crime syndicates one by one." 
Because the spin-off takes place in New York City, Stabler won't be too far from his old stomping grounds and his previous partner from "Law & Order: SVU," Olivia Benson, played by Mariska Hargitay. For many fans, Benson and Stabler's relationship was a big factor in why they enjoyed the show, and the actors became quite close in their twelve years of acting together.
"Benson and Stabler are inextricably linked, locked and connected," said Meloni, in an interview with the New York Post. "I think there is truly and deeply a worthwhile, inherent drama in exploring that relationship and the complexity of how Stabler left — the unresolved emotions both characters feel and how the fans feel. How my character left was really unsatisfying, I think. It almost feels that we won't do one or two [crossover] episodes and move on our merry way."
Hargitay showed her support for her friend's return to the Law & Order universe on Meloni's birthday, sharing a photo of the two. 
It shouldn't be too long of a wait before the old partners are reunited on screen. 
Warren Leight, "Law & Order: SVU" showrunner, announced on a podcast that Stabler would make an appearance on the show's season 22 premiere. 
Fans are wondering what has changed during Stabler's years away. The season 21 finale was scrapped, due to the COVID-19 pandemic halting production; however, Stabler's wife and one of their sons were supposed to make an appearance to escalate his return. It has been speculated that Stabler and his wife, Kathy, played by Isabel Gillies, might have gotten divorced in his time away from the Law & Order universe. Family has always been a very important value to Stabler, and it will be interesting to see how this idea might have evolved during his absence.
The show was originally scheduled to be a part of NBC's 2020 fall lineup. Due to COVID-19 pandemic complications, however, it was announced in August that the show would have to be pushed back to 2021. 
Currently, there has not been an announced supporting cast or a release date for the upcoming show. 13 episodes have been cleared to air, and the time slot following "Law & Order: SVU" has been allotted to the spin-off on Thursday nights.