Sherlock's sister Enola is this generation's perfect Holmes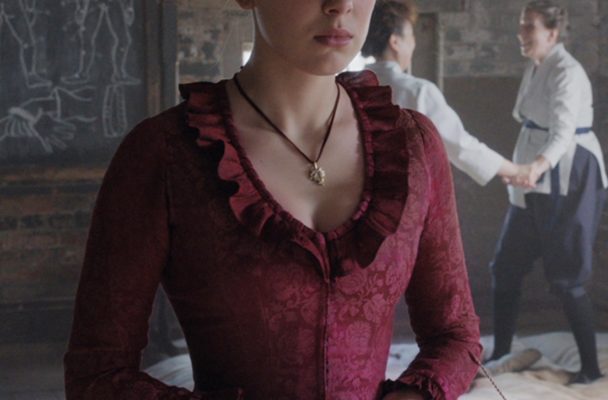 By Alyssa Pittari
Staff Writer
With the growing interest in mystery television and movies, it is no surprise that Netflix has been adding more content in this genre to its platform. "Enola Holmes" was added on Sept. 23 and is one of the newest movies in Netflix's viewing library. 
Starring Millie Bobby Brown in the titular role, "Enola Holmes" follows the teenage sister of Sherlock Holmes, played by Henry Cavill, and Mycroft Holmes, played by Sam Claflin, as she navigates life as a 16-year-old during the 19th century at the start of the women's suffrage movement. After Enola's mother vanishes, she begins to search for answers about her disappearance, discovering more about herself and the world she lives in along the way. 
The film also includes a side plot involving Viscount Tewkesbury, Marquess of Basilwether, played by Louis Partridge, who is the newest individual voting in the House of Lords on a controversial reform bill. He has run away from his family after his father's death and is being targeted because of his impending affirmative vote on the bill. These two storylines are interwoven to produce an inspiring coming-of-age movie about the power of young thinkers and societal evolution. 
At the start of the film, Enola's brothers return home after they hear of their mother's disappearance and quickly realize that Enola has not been raised to be a proper woman, something that was expected of young ladies at that time. Enola's mother, Eudoria, played by Helena Bonham Carter, prioritized teaching her how to be independent and honest. Instead of teaching simple manners, Eudoria trained Enola in self-defense and constantly played "word games" with her to enhance her method of thinking and problem-solving. 
Mycroft is especially baffled by Enola's upbringing and insists on sending her to a young ladies' school. Enola, resistant to conforming to society's expectations of becoming a prim and proper lady, runs away and boards a train to London. There, Enola meets Tewkesbury and discovers that he is being targeted because of his views on the reform bill. Throughout the film, Enola and Tewkesbury narrowly escape death, trying to determine how to keep Tewkesbury safe, while Enola attempts to solve her mother's disappearance. 
The film frequently breaks the fourth wall, with Enola having short asides to the audience in the middle of scenes. In the opening of the film, Enola tells viewers that her name is "alone" spelled backward, emphasizing the fascination her mother had with words, a trait that is also seen in Enola. These camera-facing asides are sprinkled throughout the film, further immersing the audience in the plot. 
Brown shines as Enola, perfectly embodying the radiant female detective one would expect the sister of Sherlock Holmes to be. She is wise beyond her years, in both knowledge and maturity. Enola represents the need for change in society, especially during the time period. She refuses to follow the norms or do what is expected of young women. 
The film showcases Brown and Partridge and presents the message that the younger generation has the power to enact change. In an interview with Cosmopolitan, Brown comments on the film and the young generation. 
"I do feel ours is an amazing generation, and I know that many of my friends, especially the kids on 'Stranger Things,' are all very strong people," Brown said. "We haven't necessarily had the most amazing role models in the generation above us, but we have had to find our own role models."   
She elaborated that finding her generation's role models seems like a daunting task, so most young adults choose to be independent instead. However, being independent does not mean not being proactive. Both Brown and Enola are advocates for change and having their voices heard. 
"For me, in the areas where I feel like I want to show my voice, I will do it," said Brown. "I don't want to sit here and listen. I don't want to watch it on the news. I want to go out there and help change it." 
Brown is passionate about the power the younger generation has, and this same dedication is shown in Enola's character. 
"Enola Holmes" is sure to entertain viewers with its witty dialogue, interesting plot and inspiring message to young viewers. The film serves as a reminder that no one is too young to make a difference in the world.