Students helping students in academic tutoring services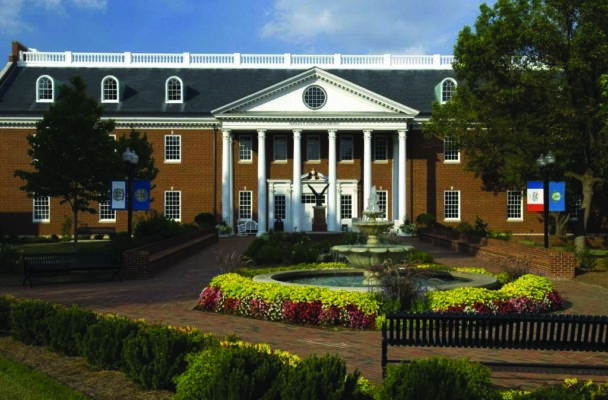 By Elise Coby
Organizations Editor
At High Point University, academic services, such as undergraduate peer tutoring, provide student support in over 180 courses and instruction each semester. 
Subjects include general education requirement classes, the majority of lower-level class requirements for various majors and some upper-level class requirements. Correspondingly, tutoring services offer math and science labs which occur on most days of the week. A peer tutor, professor or both manage the labs. Tutoring services do not offer assistance for English classes, Freshman Year Seminar (FYS) classes and most Honors Scholar Program classes.
Peer mentor and supplemental instructor Jordan French discussed how HPU's tutoring program is a nonjudgmental place in which tutors can communicate and work together to benefit the academic success of other students. 
"Although I have never been tutored in any course, I have been a peer tutor and supplemental instructor since my freshman year here at HPU," French said. "I have tutored a variety of subjects, including general education biology, introduction to psychology, statistics for psychology, and other upper-level psychology courses.
I have loved being a part of the peer tutoring program because it is such a welcoming and nonjudgmental environment, where tutors can communicate with each other and work together to best help students in their learning."
People may associate tutoring with students that aren't doing well academically, but tutoring is a service available for all students, regardless of grades. 
"All students are encouraged to seek out tutoring services," French said. "It is a common misconception that only people struggling or failing in their classes are the people who need to be tutored. However, tutoring is a service for all students. Individuals that come for tutoring range from those who are really struggling in courses to those who want that extra push to get from a B to an A. In fact, we have plenty of peer tutors who also get tutored." 
Tutoring provides many benefits beyond a letter grade. It gives students healthy and effective study habits, improved academic confidence and an overall positive influence on their academic careers. 
"I have seen many students start tutoring sessions with a failing grade and end the semester with not just a passing grade, but a considerably good grade," French said. "Another improvement for students who seek tutoring services is study strategies. As tutors, we help to explain confusing concepts, but we also help to inform students of effective study strategies that make learning the material easier and faster.
It is common for incoming freshmen to have ineffective study strategies or to just not know exactly how to study. Learning these skills through tutoring services can have a significant impact on the rest of their undergraduate studies." 
For students interested in HPU's academic tutoring services, there are various quick and easy ways to become involved. Through walk-in hours, appointments and accessible scheduling, help is always available. 
"Students that would like to request tutoring services can do so in a couple of ways," French said. "Many tutors hold walk-in office hours, which are available to any student, and it is not necessary to request a tutor or inform the tutor that you will be coming to their office hours. The schedule for office hours for available courses is posted at highpoint.edu/academicservices/tutoring.
Students can fill out a tutor request form in which individuals can meet for a one-hour individual tutoring session. They can set up weekly appointments, too. Students also have the opportunity to become a tutor on the same listed website under 'employment.'"
For more information about HPU's academic tutoring services, students are encouraged to visit their website or contact Dr. Craig Curty, director of the Academic Services Center, at ccurty@highpoint.edu.