Community comes together to honor loss of Professor Moser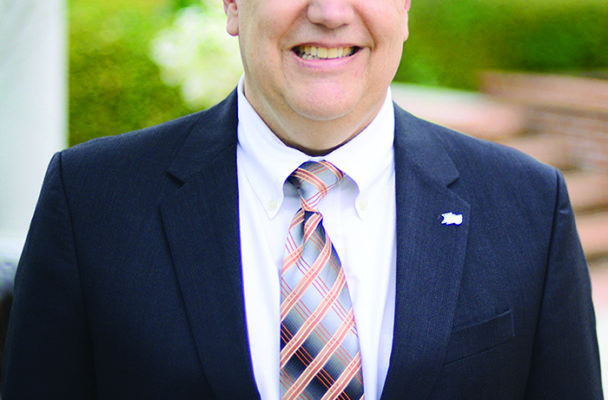 By Nicholas Bainbridge
News Editor
Randy Moser, a well-regarded High Point University professor, passed away on Jan. 13,  2021. Moser was an assistant professor of the Practice of Marketing. He had been with HPU since 2011, working as an instructor and an advisor for several campus organizations. His passing drew the attention of the HPU community, and people came together to reflect on the man the university has lost. 
HPU made an official memorial page on its website for Moser, allowing students, friends and family to express their thoughts on his passing and tell stories about how he impacted their lives.
Over a dozen people left comments, and many of them were students who learned from him, both in and out of the classroom.
"I had Professor Moser my senior year at HPU for a marketing class," wrote Tay Thompson, an HPU alumnus. "Our group chose to do our research and presentation on my business that I just had started. I am now going on four years of owning my own business, and Professor Moser supported me from the beginning, from the first presentation until recently. He saw my vision and my business grow. I will always be grateful for his support and guidance."
Moser's colleagues at HPU also expressed their sorrow at his passing, leaving remarks about what he meant to them. 
"Randy Moser, an individual that each of us would want to be each day; one who taught, one who learned, one who cared, one who was firm but fair, one who just engaged any and all human beings on our campus," said Gail Tuttle, the Senior Vice President for Student Life.
"The loss is already evident for our community. Our students felt affirmed in your presence; so did your colleagues and administrators; you were always willing to help on so many levels. You cared, and you lived the mantra, 'You matter.' Randy Moser, you mattered to so many. Rest easy, friend."
There was also a virtual memorial service hosted by Reverend Preston Davis, HPU's minister, on Jan. 19. Several speakers were invited to recount their stories of Moser and find some comfort in their shared appreciation for their friend.
Davis was appreciative of the heartfelt comments that many had left on the memorial page, taking it as a sign of just how much Moser meant to the community. 
Laurence Quinn, HPU's Chair of Marketing, worked closely with Moser over the past several years. He spoke highly of his departed friend and his ability to make connections with people.
"In his very first semester, he started teaching over 100 students," Quinn said. "Students started seeing something very rare in a professor. They started seeing a professor who made learning so fun, that even his 7:50 morning classes were full. They saw a professor who genuinely wanted to help them and a trusted father figure who was always available outside of class to give coaching and advice that had a deep impression on their lives."
Quinn also recounted how on Jan. 18, some of their colleagues hung a wreath over Moser's office. He witnessed several of Moser's students come by, place their hands on the door under the wreath and say a prayer. To him, this was a demonstration of how impactful Moser was in their lives.
Juliette Holm, an HPU senior and president of the Sales Club that Moser advised, explained Moser's consideration and kindness when mentoring students.
"I think we can all agree that this campus won't be the same without him," Holm said. "One thing that he would always do when helping someone is ask 'permission to coach' before giving any advice. He wanted to make sure that they were ready and wanted to receive his advice."
The memorial closed with a prayer led by Davis and an affirmation that the memory of Moser would be with them forever.
People can show their respects and leave messages on their remembrance of Moser and other deceased members of the HPU community at highpoint.edu/religiouslife/memories.