Upcoming and anticipated movies of 2021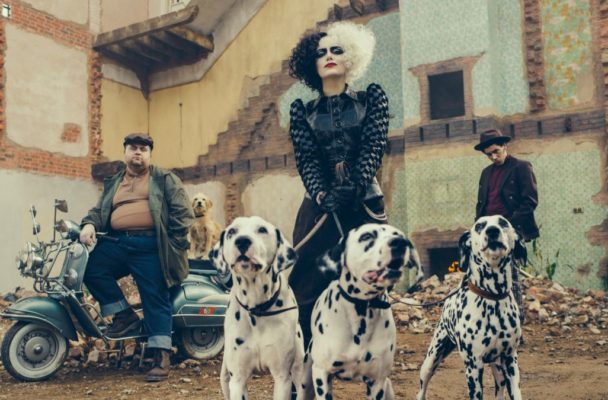 By Rebeka Ogren
Staff Writer
A lot was taken from us in 2020, including travel, business and security in our health and safety. One thing that we may not even think about when last year's losses come to mind is going to see movies. 
As the world shut down, so did the basic big screen entertainment. This year, many big-name films are trying to revive the theatrical experiences of motion pictures and animations. 
These are the most anticipated films of 2021: 
No Time to Die April 2 
James Bond is recruited to catch a dangerous villain-turned-scientist with a formula for destruction. This 007 film marks Daniel Craig's last cast as James Bond, following decades of his features in this role. 
A Quiet Place Part II April 23
In the sequel to "A Quiet Place," the Abbott family continues to evade deadly monsters in their dystopian society after their father's death. 
Black Widow May 7
Natasha Romanoff is forced to confront her past as a spy, long before her call to duty with the Avengers. Scarlett Johansson returns to the beloved role of "Black Widow" in her first, long-awaited stand-alone film. 
Godzilla vs. Kong May 21
In an epic battle between humans and nature, Godzilla and Kong face off in front of the world. As if battling each other is not enough, the human population races to defeat them both to regain control of the planet. 
Cruella May 28
Emma Stone plays a young Cruella de Vil from Disney's "101 Dalmatians." The live-action film is set in 1970s London, focusing on the punk side of society at the time. 
Fast & Furious 9 May 28
Dominic Toretto, played by Vin Diesel, fights against one of the world's largest criminals and tactical drivers. Toretto's brother, Jakob, played by John Cena, is found, and the long-thought-dead Han Lue makes a return for this ninth installment of the Fast & Furious franchise. 
In the Heights June 18
Based on the Broadway musical, the film, set to be featured in theaters and on HBO, walks viewers through three days in a Dominican-American neighborhood in New York City. 
Ghostbusters: Afterlife June 11
A family moves to a small town, only to find their deep-rooted connections to the ghost-busting business. This sequel comes 20 years after the release of "Ghostbusters II" in 1989.
Minions: The Rise of Gru July 2
As a crowd-
favorite
franchise, this installment of "Minions" follows the upbringing of villain Gru. From dangerous beginnings to villainous ways, we will learn about what it takes to become an anti-hero. 
Top Gun: Maverick July 2
Pete "Maverick" Mitchell, played by Tom Cruise, trains a new group of graduates on life-changing missions. This comes after his original debut 35 years ago, confronting those unseen years and his past along the way. 
Space Jam: A New Legacy July 16
In this sequel to the 1996 classic, NBA Superstars Lebron James, Klay Thompson, Chris Paul and many others team up with Bugs Bunny and the whole Looney-Tunes crew. 
The Suicide Squad Aug. 6
Instead of following the 2016 narrative of the first "Suicide Squad," this version of the "Suicide Squad" brand follows Harley Quinn and the rest of the gang through their comic book roots. This movie will be on HBO and in theaters. 
Dune Oct. 1
Starring Hollywood heartthrobs Zendaya and Timothee Chalamet, this film follows the character Paul Atreides, as he heads to battle on the planet Arrakis, in hopes to gain full control. 
Mission Impossible 7 Nov. 4
Ethan Hunt, played by Tom Cruise, is in yet another "Mission Impossible" film, as he tries to save the world from outlandish forces and worldwide criminals. 
West Side Story Dec. 10
In a similar production to the original Broadway musical, debuting in 1957, lovers Tony and Maria take on the world, fighting through their differences and friend groups. Ansel Elgort and Rachel Zegler play Tony and Maria, respectively, in this future HBO and theater film. 
Spider-Man 3 Dec. 17
While the title of the upcoming film isn't yet determined, many are referring to the newest "Spider-Man" movie as "Spider-Man 3" or "Homecoming 3." In this film, Tom Holland, who plays the ever-loveable Peter Parker, is rumored to be facing villains from past movies. It is also speculated that Andrew Garfield, star of "The Amazing Spider-Man 2" and Toby Maguire, from the original "Spider-Man" movies, will also be featured in this film. 
Don't Worry Darling TBD
Actor Florence Pugh and musician Harry Styles play husband and wife in a 1950s Californian home. In this psychological thriller, the wife, Alice, starts to notice strange disturbances while her husband, Jack, hides dark secrets.