Taylor Swift's 'evermore' is another smash hit with fans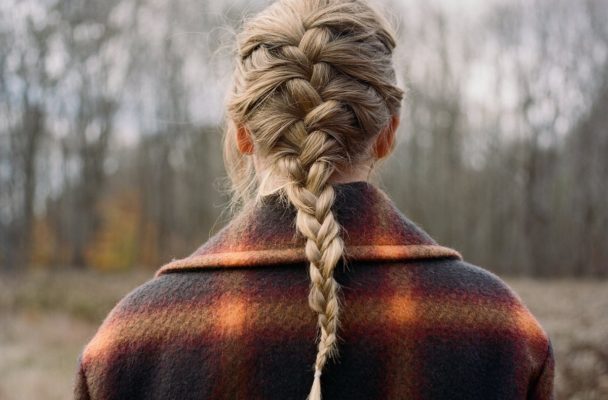 By Alyssa Pittari
Staff Writer
Taylor Swift fans were surprised on the morning of Dec. 10 when Swift announced she was releasing her ninth studio album later that night, titled "evermore." Swift made the announcement on her social media accounts, also stating that a music video for the first track, "willow," would debut that night. 
Swift described "evermore" as a sister record to "folklore," which was released in July 2020. 
"To put it plainly, we just couldn't stop writing songs…I loved the escapism I found in these imaginary/not imaginary tales," Swift wrote in an Instagram post.
 Unlike Swift's past albums, where she often wrote about her personal experiences, "evermore" includes songs from the perspective of other individuals, some fictional. Swift worked with producers Aaron Dessner, from the music group The National, and Jack Antonoff, from the pop band Bleachers, on the album. She also collaborated with HAIM, The National and Bon Iver on various tracks on the album. Dessner, Antonoff and Bon Iver also contributed to "folklore."
The "evermore" album debuted at No. 1 on the Billboard 200 chart and sold a total of 329,000 copies. It's also Swift's eighth No. 1 album. The track, "willow," debuted at No. 1 on the Billboard Hot 100, making Swift the first artist to debut an album and a song on the Billboard 200 and Hot 100 at No. 1 twice. 
Swift said the first track, "willow," sounds like casting a spell to make
someone fall in love. 
The chorus includes the lyric: "Life was a willow, and it bent right to your wind."
It conveys the feelings of intrigue and desire felt in a relationship. 
The lyric: "But I come back stronger than a 90s trend" may be a reference to Swift's strong return to music with her albums "folklore" and "evermore."
The second track is "champagne problems," and it quickly became a fan favorite. This song tells the story of a woman who turned down a marriage proposal, and it is implied that the protagonist has had a history of mental illness. 
The track features emotional lyrics, such as "Your heart was glass, I dropped it" and "I never was ready, so I watch you go." 
The first vocals collaboration on the album is on the sixth track, "no body, no crime," which features background vocals by HAIM. This track can be viewed as Swift's return to her country roots because of its melody and story. The song is an interpretation of a true crime story and centers on a woman who goes missing after being cheated on by her husband. 
The next collaboration is with The National on the track "coney island." Contrasting with "no body, no crime," this song is both subdued and melancholy. It tells the story of a broken relationship and evokes a feeling of loss and sadness through its back-and-forth conversational format. 
While none of the tracks on "evermore" are a disappointment, the track "closure" was extremely different from what fans were expecting. Instead of being a soft ballad with personal lyrics, the track is a lackluster, upbeat song that tells the story of a woman's ex who can't stand the idea that she is still mad at him.
Due to the various dramatic situations Swift has been involved in, such as her history with Kanye West and her feud with Scooter Braun over the ownership of her previously recorded albums' masters, fans were expecting a song about moving on from her past and closing that chapter of her life. 
The final track on the standard edition of the album, "evermore," is a collaboration with Bon Iver's Justine Vernon. The song is regarded as a fantastic closing song. The track describes the journey from a seemingly unending period of depression to a place of hope for the future. 
The lyrics in the first half of the song convey a feeling of deep sadness, saying, "And I was catching my breath/Barefoot in the wildest winter/Catching my death." 
The shift to a glimmer of hope is in the final lyric: "This pain wouldn't be for/Evermore." 
Through this album, Swift once again proves that she is a masterful storyteller and lyricist. However, after nine studio albums, Swift hinted that she was ready for a break. 
"I have no idea what will come next…so I've clung to the one thing that keeps me connected to you all…music," Swift wrote in an Instagram post. "And may it continue, evermore." 
While Swift seems to be unsure of her next release, "evermore" proved that she continues to be a dominant force in the music industry.