Preview of 2021 HPU spring sports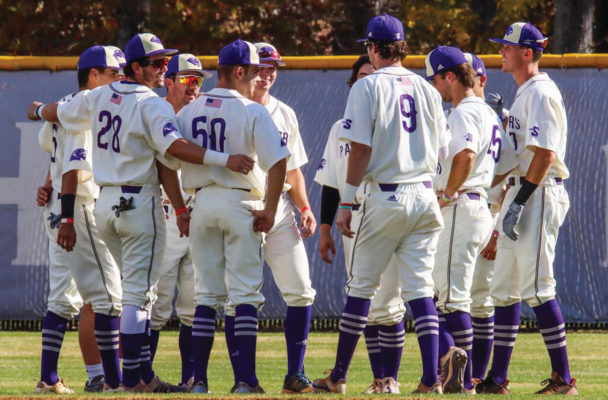 By Noah Stern
Sports Editor
Due to COVID-19, no High Point University spring sports team played a game after March 10 of last season. After an entire year of anticipation, the spring season has finally arrived. Let's take a look at how last year ended and what to look forward to this season for HPU baseball, men's lacrosse and women's lacrosse.
Women's Lacrosse
The women's lacrosse team played the least amount of games last season. They were only able to play five games before the rest of the season was canceled. Unfortunately, in those five games, the team went 1-4 and took some tough losses, including a 24-3 loss to the 6th ranked University of North Carolina at Chapel Hill Tar Heels.
After an extremely short and rough season, the Panthers are looking to rebound this season in a big way. However, with so many protocols in place due to the ongoing pandemic, this season has a very different look.
"We have to work in small groups for both practice and film sessions," said Head Coach Lyndsey Boswell. "Without the use of our locker room and not being able to get the whole team together, we have had to adjust with a lot of trial and error."
But Boswell said that these smaller groups have helped the team become closer and deepened relationships between the athletes. She also mentioned how grateful everyone on the team is to be able to play.
"We have a sense of gratitude because last year, we had something taken away from us," said Boswell.
"We want to be able to play with intensity and intention because at any moment this can be taken away from us all over again."
Playing with high intensity is key for this year's Panthers team. They have plenty of extremely talented players that build a deep roster. They want to play at a fast pace on both sides of the field, with a high- tempo defense and a transitional offense.
When asked about what we can expect from this year's team, Boswell responded with three simple words: "Speed, excitement and passion."
The Panthers' first game will be on Feb. 12 against Jacksonville University.
Men's Lacrosse
Although the men's team played more games last year, it wasn't much more than
the women's team. They went 2-6 in their shortened season, but four of their losses were to ranked teams. There was a lot of excitement surrounding this team last year, but the Panthers are ready to come into this new season and prove the hype is real.
Head Coach Jon Torpey has four standards that will help the team show what they can do: pushing seasoned players to take on more responsibility, encouraging the entire team to make personal sacrifices for the sake of a great season, adapting efficient and maintaining a positive attitude no matter the circumstances.
"It's critical that each and every one of us stick to these principles," said Torpey. "We're so grateful just to even have the opportunity to compete this season, and we need to stay adaptable and positive so that things can run as smoothly as possible."
Torpey said that he wants his team to play the way they always have: aggressively on both sides of the ball, with a fast pace, scoring in bunches, playing with a great motion offense and being prepared every game.
"We want each of our players to be the best version of themselves that they can be," said Torpey.
"We have a simple goal of getting better every single day which will allow us to compete for a conference championship and, hopefully, the NCAA tournament."
The Panthers' first game will be on Feb. 13 against Robert Morris University.
Baseball
The baseball team played 16 games last season before the cancellation. They went 7-9 in those contests, but they showed a lot of promise that Head Coach Craig Cozart is looking to build off of this year. Going into the season, Cozart and his team are focusing only on what they can control.
"Instead of focusing on the inconveniences of our situation, we need to focus on opportunities to get better," said Cozart."We can only focus on what we can control, and that is keeping everyone safe and healthy and getting better every day"
Cozart and the rest of the team are happy to have the sights and smells of baseball once again. The crack of the bat, the pop of the mitt, the smell of the dirt and grass and the chirping used to be taken for granted. Just to get in uniform and competing again is such a blessing to the team.
This year's team has plenty of talent all over the roster that includes a deep hitting core and solid pitching depth.
"You're going to see a team that embodies the tradition of this program," said Cozart. "We're going to be fundamentally sound and tough minded. We're going to throw strikes and create a ton of offense by playing smart."
This will certainly be a team to look out for in the Big South, as the Panthers are eager to showcase their talent.
The Panthers' first game is on Feb. 19 against Bryant University.