Ranking the top three streaming services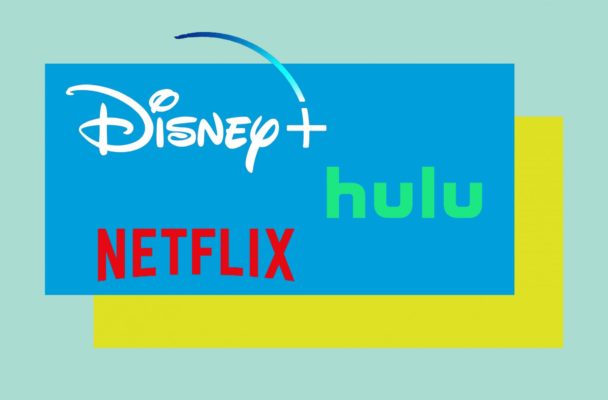 By Olivia Krumpe
Staff Writer
In this age, along with cable television, there are plenty of streaming options to which students can subscribe. The most well-known are Netflix, Hulu and Disney+, and all have their benefits and drawbacks.
Netflix is currently the largest streaming platform, having over 204 million subscriptions at the end of 2020, according to the company. Netflix has thousands of different programs to choose from, with more added every month.
According to Forbes, "The Queen's Gambit," "Tiger King: Murder, Mayhem and Madness," "Ozark" and "Outer Banks" were four of the most watched Netflix original series on the platform in 2020. Along with the original shows and movies, Netflix also has programs and movies that originally aired on cable television. Netflix is a great option for people who are looking for a wide variety of shows to watch. Between the previously-aired programs and the Netflix originals, there are many options for different interests.
The biggest drawback to Netflix is that shows aren't released at the same rate they air on television. For instance, if a season of a show begins to air on television in the fall, that season will not be on Netflix until the entire season has aired. Even then, there may be a few additional months after the show's final episode premiers.
There are three levels of Netflix subscriptions. The most basic subscription costs $8.99 per month and allows the subscriber to watch programs on one screen at a time. The standard subscription is $13.99 per month and allows two screens to be watched simultaneously. The premium subscription costs $17.99 per month and allows four screens to be watched at a time, along with some additional features. All types of accounts have access to all of the service's programs.
Hulu is another popular streaming option that is better suited for people who enjoy network shows but do not want to pay for cable. Most of the network shows, especially those from ABC and NBC, are available to watch on Hulu at 2 a.m. the morning after the episode aired. This applies to "The Bachelor"franchise,"Brooklyn 99" and many more.
Similar to Netflix, Hulu has original programming. "The Handmaid's Tale," "Castle Rock" and "Normal People" are some of the platform's notable TV shows.
The basic Hulu subscription is only $5.99 per month; however, it does not grant access to some of the platform's content, and there are advertisements throughout the programs. With the Hulu Premiere subscription, subscribers can get all of the program- ming ad-free for $11.99 per month.
Disney+ is the newest of the streaming platforms, launching on Nov. 12, 2019. This platform is filled with content from Disney, dating back to the 1920s. There is original Disney content, as well as programs from Disney Channel, Marvel, National Geographic, Pixar and "The Simpsons."
Disney+ has also been releasing its own programs that are only available on Disney+, including "The Mandalorian," "Clouds" and "High School Musical: The Musical: The Series." The platform costs $6.99 per month, with access to almost all of the programs. There are a few exceptions, including the new animated fantasy movie
"Raya and the Dragon" on March 5. Although there are plenty more streaming platforms, these are the three most popular. Netflix earns the top rank. The platform has a wide variety of content, both previously aired and original, with no ads and constant additions of new types of programs. Disney+ earns second place based on the sheer number of options of programs for such a low price.
If someone does not have an interest in Disney, Marvel or National Geographic, this may not be their favorite. Despite Hulu's greatness, it comes in last because of advertisements without upgrading, as well as the low amount of original content.