Celebrating iconic Black artists, actors and designers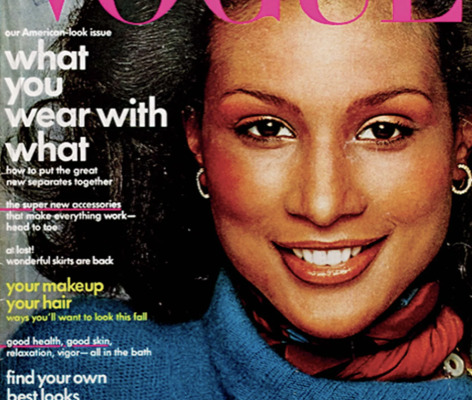 By Olivia Krumpe
Staff Writer
Every February, people across the United States take extra time to understand Black history and culture. Countless people of color have made history in movies, TV, music and fashion.
Many Black men and women have paved the way for Black artists within their industries. Sidney Poitier, Viola Davis, Cicely Tyson and Chadwick Boseman are just a few of the many actors and actresses who inspire young people through their work and achievements.
Poitier was the first Black actor to win an Academy Award for Best Actor in a Leading Role. In 1958, Poitier received his first Oscar nomination for Best Actor in a Leading Role for his work in "The Defiant Ones," making him the first Black male to be nominated for the award. Five years later, Poitier's role in "Lilies of the Field" earned him his second nomination and first win in the category.
He is one of only four Black men to have won in this category. According to Britannica, Poitier was also known for his refusal to take parts that played into racial stereotypes. As one of the earliest Black movie stars and with 55 acting credits on IMDb, he set the precedent for many actors to come.
Tyson was also a pioneer actress for Black women in Hollywood.The acclaimed actress' rise to notoriety began when she was cast as a secretary in the 1963 television drama series, "East Side, West Side," making her the first Black woman to have a continuing role in a drama series on television.
Nine years later, after working and earning high remarks on other productions, Tyson earned an Academy Award nomination for Best Actress for her role in the 1972 movie, "Sounder." She was also nominated for a Golden Globe for Best Actress in a Motion Picture Drama for the same film.
In her almost 70-year career, Tyson helped bring important stories to the screen. In 1974, she played Jane Pittman in "The Autobiography of Miss Jane Pittman," which followed a young slave woman as she grew up into a 110-year- old civil rights activist. The film earned nine Primetime Emmy Awards, two specifically for Tyson as Best Lead Actress in a Drama and Actress of the Year.
Tyson had a similar mindset when it came to choosing roles as Poitier.
"We Black actresses have played so many prostitutes and drug addicts and house maids, always negative," Tyson once said to an interviewer, according to The Associated Press. "I won't play that kind of characterless role any more, even if I have to go back to starving."
Unfortunately, on Jan. 28, 2021, Ty- son passed away at the age of 96; how- ever, her legacy as a Black actress will live on through the people whose lives she affected, as well as her astounding 93 acting credits on IMDb.
There have been countless Black musicians and artists that have had significant impacts on music we enjoy. One of the most influential and iconic Black musicians is Louis Armstrong.
He was a renowned trumpet player throughout the mid-20th century. He is credited as being one of the most influential musicians in jazz music, a genre that has influenced the pop, rap, hip-hop, rock and Latin music that we listen to today. John Coltrane, who once lived in High Point, also contributed greatly to the jazz world with his saxophone.
Biography says, "Coltrane turned the jazz world on its head with technically marvelous, innovative playing that was thrillingly dense and fluid in its understanding of the genre."
Bronze sculptures of Coltrane are located on HPU's campus and in downtown High Point at the corner of Commerce Avenue and Hamilton Street.
Many Black artists have also broken barriers, despite not having as much notoriety as others.
In 2018, Tyler Mitchell became the first Black photographer to shoot the cover of American Vogue when he shot Beyoncé's September cover. According to his website, a photo from this series was permanently added to The Smithsonian National Portrait Gallery in 2019.
Beverly Johnson made history in the fashion industry in 1974 as the first Black model to be on the cover of American Vogue. Along with modeling, Johnson was an actress, singer and businesswoman. In 2020, she made headlines after publishing an Op-Ed piece in the Washington Post, calling out racism in the fashion industry.
"Brands do not retain and promote the many talented Black professionals already in the fashion, beauty and media workforce," Johnson wrote. "Brands do not significantly invest in Black designers. The fashion industry pirates Blackness for profit, while ex-
cluding Black people and preventing them from monetizing their talents." Over 50 years after the start of her career, Johnson continues to fight more inclusivity and fair compensation for Black people in fashion. February is a time to celebrate Black history, but it's important for people to continue celebrating all year those who have pioneered the entertainment industry.