Revisiting memorable Super Bowl halftime shows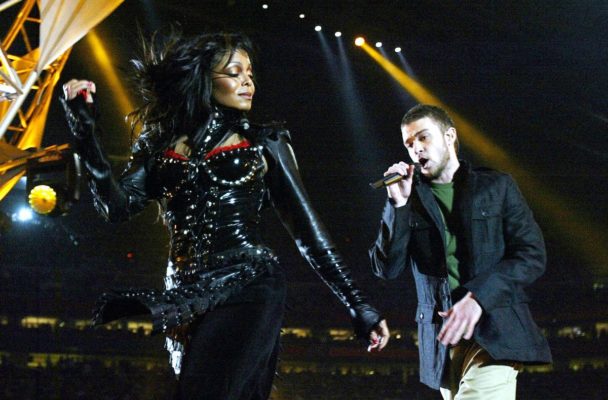 By Alyssa Pittari
Staff Writer
Super Bowl halftime shows have been entertaining audiences for years by appealing to a wide range of viewers through pop culture performances. They bring together both football fans and those who simply enjoy gathering with family and friends to watch the big game.
Prior to 1991, the halftime shows featured university marching bands. Since, they have featured headlining pop art- ists. Over the years, there have been many memorable performances, including emotional tributes, wardrobe mishaps and many special guests.
Michael Jackson's iconic show at Super Bowl XXVII in 1993 set a precedent for future halftime shows. Jackson's performance changed the entire culture of halftime shows, with his revolutionary set that included "Billie Jean" and "We Are the World," which featured a Los Angeles children's choir. After the extremely positive reviews Jackson's performance received, future halftime shows included legendary performers that were guaranteed to produce similar responses.
At Super Bowl XXXVI in 2002, U2 delivered an emotional performance by dedicating their show to the victims of the Twin Tower attacks on Sept. 11, 2001. The setlist included "MLK" and "Where the Streets Have No Name." During these songs, the names of the men and women who died during the attacks were projected on the stage and across the interior of the venue. While some may not think of U2's halftime show as one of the most memorable, the band produced a touching performance during a time of extreme sadness.
Next is arguably the most infamous halftime performance: Janet Jackson and Justin Timberlake's show, featuring a major wardrobe malfunction.This broadcasted moment became the most watched, recorded and replayed moment in TiVo history. Aside from the unfortunate costume incident, Jackson and Timberlake delivered a pop setlist that included "All for You" and "Rock Your Body."
In 2007, Prince played the halftime show at the Dolphin Stadium in Miami, Florida. This critically acclaimed performance was the first-ever halftime show to occur in the rain. His set included "Let's Go Crazy" and "Baby, I'm a Star." For the final song, he performed "Purple Rain" with the Florida A&M University Marching Band. Prince played part of this song behind a screen, creating a silhouette of him during his guitar solo. This performance is viewed as one of the best halftime shows in history.
Beyoncé played at Super Bowl XLVII in 2013 and reunited with Kelly Rowland and Michelle Williams from Destiny's Child. Together, they performed "Bootylicious" and "Independent Woman Part 1." No Beyoncé performance is complete without "Single Ladies," and during this song, the other Destiny's Child members provided backup vocals.
Beyoncé's set concluded with an emotional rendition of "Halo," when she asked the audience to put their hands towards her so she could "feel [their] energy." Beyoncé was praised by critics for embracing "girl power" during her perfor- mance.
Lady Gaga headlined the halftime show at the 2017 Super Bowl at the NRG Stadium in Houston, Texas. She performed with no special guests, the first artist to do so since Super Bowl XLIV in 2010. Gaga began her show on the stadium's roof, performing "God Bless America" while red, white and blue drones swarmed around her.
Gaga jumped from the roof to the stage and performed some of her hit songs, including "Poker Face" and "Born This Way."Time magazine said that Gaga's performance was "among the very best in the history of the form, racing ambitiously through the artist's entire career and putting forward the qualities of the artist that just work."
Last year's Super Bowl halftime show featured Jennifer Lopez and Shakira. The show opened with Shakira performing a few of her own songs, including "Hips Don't Lie." Shakira was joined by Bad Bunny; together, they performed his song "I Like It." Lopez began her set with "Jenny from the Block," and performed other songs from her discography.
She was joined by Shakira and an all-female choir to perform "Let's Get Loud." Their halftime show was praised by The New York Times for being an "affirmation of Latin pride and cultural diversity."
This year's Super Bowl halftime show featured The Weeknd. Due to COVID-19 restrictions, only 25,000 fans were allowed at the Raymond James Stadium in Tampa, Florida, but the spectators still rocked out with The Weeknd's performance. Despite the pandemic, the Super Bowl halftime show didn't fail to entertain audiences across the nation.