The 'To All the Boys I've Loved Before' trilogy is complete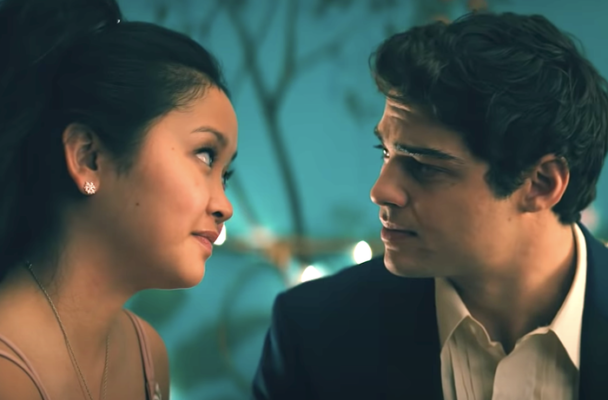 By Alyssa Pittari
Staff Writer
Earlier this year, Netflix announced that it would be releasing a new movie every week throughout the entire year. One of the most recent additions to Netflix is "To All the Boys: Always and Forever," which debuted on the streaming service on Feb. 12. 
This movie is the third installment in the "To All the Boys" series. The first and second movies premiered in 2018 and 2020, respectively. The film series is based on the bestselling young-adult book trilogy of the same name by Jenny Han. 
Prior to this film, Lara Jean Covey, played by Lana Condor, was forced to reconsider her relationship with her boyfriend Peter Kavinsky, played by Noah Centineo, when her childhood crush, John Ambrose McClaren, came to town.
Lara Jean and John Ambrose reconnected and began to fall for one another, but after John Ambrose kissed her, Lara Jean realized her true love for Peter and her lack of feelings for John Ambrose. At the end of the second movie, Lara Jean and Peter reconciled and resumed their romantic relationship together. 
"To All the Boys: Always and Forever" picks up where the last film left off and follows Lara Jean as she prepares for the end of high school and the start of college and adulthood. During the movie, a string of life-changing trips leads her to rethink what life with her family, friends and her boyfriend will look like after graduation. 
Lara Jean blossoms as a character through the lessons she learns during the trips she takes. After she is forced to change her college plans, Lara Jean is upset that she will not be going to the same university as Peter. However, during a school trip to New York City, Lara Jean falls in love with New York University and decides to consider it as a realistic college option. This trip changes her mindset about her future and makes her realize that she should make her college decision based on what she wants, not what others want for her. 
Throughout the movie, both Lara Jean and Peter face new problems with their parental relationships. At the start of the movie, Lara Jean and her family visit Seoul, South Korea, which is where her late mother immigrated from. The trip brings back memories of her mom and reminds Lara Jean of how much she misses her.
Contrasting this is Peter's strained relationship with his father, who left Peter and his mother when Peter was young. Peter's father tries to rekindle his relationship with his son, but Peter is stubborn and does not want to forgive him for leaving. Lara Jean and Peter bond over their shared hardships and help each other through these tough times. 
"To All the Boys: Always and Forever" may have a classic romantic movie plot, but it really stands out cinematographically. The variations of pastel colors used throughout the film appeal to viewers and aptly fit the romantic theme. The film also uses title cards throughout to show the passage of time and indicate significant events. The movie's artistic details are great additions and help set the movie apart from other romance stories. 
The previous two movies received generally favorable reviews and were described as a comforting and fun romantic movie. Current reviews for "To All the Boys: Always and Forever" are enthusiastic and praise the adorable connection between Lara Jean and Peter and the way that they grow, both as a couple and as individuals, throughout the movie. 
The film's cast helps make the story the best it can be. 
A review from The New York Times says, "Condor and Centineo are as endearing as ever, like a teenage dream come to life, and both carry their characters' rocky moments with ease."  
Because there are three installments in the book series as well, this is most likely the final movie. While Netflix hasn't made an official statement on the end of the series, cast and crew have made goodbye posts to each other and their beloved characters.
The movie itself has been coined the "third and final instalment" in the media multiple times. "To All the Boys: Always and Forever" wrapped up the story nicely, but the positive reviews may push Netflix to develop a fourth movie. The film series has depicted the original literary story accurately, so a fourth movie would force Netflix to create a new plot to move the story forward. 
Whether this is the end for Lara Jean and Peter, or if their story will continue in a new movie, "To All the Boys: Always and Forever" is a cute and entertaining romantic movie that will leave viewers swooning over Lara Jean and Peter's relationship.