Surprising 'Riverdale' twist: A time jump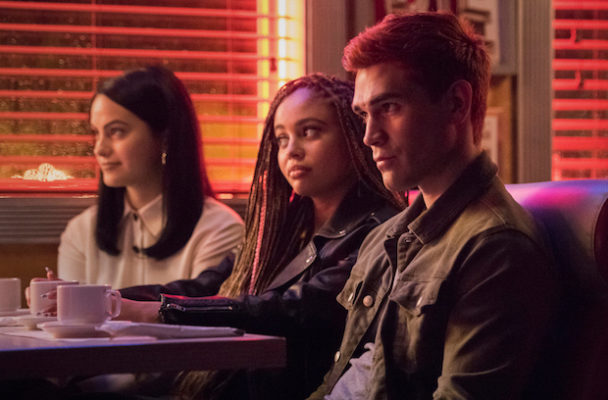 By Emma Ralls
A&E Editor
The CW's "Riverdale," a teen drama loosely based on the infamous Archie comics, has been on the air since 2017 and is currently in its fifth season. The show has evolved since its premiere and has won quite a few awards. It's often been made fun of in pop culture and on social media. 
I used to be a large fan of "Riverdale" during its first and most of its second season. I liked the murder mystery plot and am a big Archie comics fan, so I considered the early stages of the show to be a hit. I remember rushing to my couch on Thursday nights to catch each episode.
However, things have changed. Through the show's run, it has become more dramatic, pushing more intense and mature plot lines that feel very out-of-place for a show supposedly following high school students. The show also shifted to become much more musical. Even the actors have poked fun at the questionable plot choices and writing in interviews.
Many people assumed that season five would be no different; however, "Riverdale" did something unexpected and introduced a time jump.
During an interview with Jimmy Fallon, Lili Reinhart, who plays Betty Cooper, talked about heading back to Vancouver to resume filming after production had been halted due to the coronavirus. She also dished on the fact that a time jump would be occurring and how she and her co-stars were looking forward to playing characters closer to their real-life ages.
"[For] season five, we're actually doing, I believe, a seven-year time jump into the future, so we're not going to be teenagers anymore," Reinhart said. "I'm really psyched about it. I think it'll be nice to play an adult. But I also really appreciate that Roberto, our showrunner, was like, 'Yeah, let's revamp.' You know, we're not just stuck in high school for seven seasons." 
Other "Riverdale" stars also expressed how happy they were that they were getting to move on and no longer play high schoolers. 
"Although we are still in Riverdale and we are still tied into the school in certain ways, in the time jump, I feel like we had to refresh our audience with a new theme, which is the fact that we're all a lot older," KJ Apa, who plays Archie Andrews, said in an interview with Entertainment Weekly. "And I feel like that, in itself, the fact that we're all older and a lot of time has passed, no one's really kept in touch, it adds a lot more things to play with."
In these seven years, the "Core Four," main characters Archie Andrews, Betty Cooper, Veronica Lodge and Jughead Jones, have grown up quite a bit and have established their lives and careers beyond their hometown of Riverdale. Andrews has joined the Army and fought in a war. Lodge is an ex-she wolf of Wall Street and is married. Cooper is training to be in the FBI, and Jones is a novelist who has been suffering from writer's block since the publication of his first book. 
Other fan-favorite characters' lives have also changed greatly during the seven-year time jump. Toni Topaz stayed back in Riverdale to reform the gang "The South Side Serpents," transform Veronica's old speakeasy, become a guidance counselor at Riverdale High and is pregnant. Kevin Keller and Fangs Fogarty are the only couple to have survived the time jump and are currently living together with Topaz. Cheryl Blossom became a recluse, never leaving her home, and spent most of her time painting. 
With the time jump, there are some new characters introduced. Erinn Westbrook is coming on as a series regular to play Tabitha Tate, the granddaughter of Pop Tate, who owns Pop's Diner. Tabitha is taking over the diner. Chris Mason plays Lodge's controlling husband, Chad Gekko. 
Fans are incredibly excited for the change in pace and time. According to showrunner Roberto Aguirre-Sacasa, this time jump was a huge asset to progressing the show.
"I think the idea was that it would sort of be a creative boost for the writers, a creative boost for the actors, and after four years of very gonzo, intricate, incestuous plotting, it was like, 'Oh!' Well, we can just drop everyone into new storylines that feel organic to the characters but allow us to feel like we can move a little more nimbly," Aguirre-Sacasa said in an interview with ET Online. "It felt like a way to freshen everything up, and I feel like that was the big goal."
Viewers can tune in to the latest episodes of "Riverdale" on Thursday nights at 8 p.m. on the CW channel.