COVID-19 Johnson & Johnson vaccine for HPU students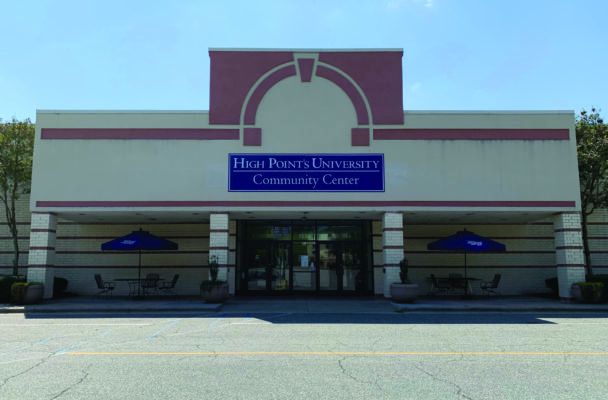 By Ally Ortolani
Opinion Editor
Novant Health partnered with the Guilford County Health Department to offer a drive-thru vaccine clinic and a walk-in vaccine clinic for High Point University students. 
The Guilford County Health Department administered the Johnson & Johnson vaccine at the clinics. There were 1,110 doses allocated for HPU students at the High Point Community Center and outside Congdon School of Health Sciences on HPU's campus. Appointments were required, and there was no cost involved for HPU students.
The Johnson & Johnson vaccine is distinct from the Pfizer and Moderna vaccine in that it only has one shot, rather than two. This offers a faster way to complete the procedure. 
"I received the COVID-19 vaccine because I want to be able to protect myself and those around me," said HPU graduate student Matthew Dill. "Since I visit my grandmother often, I want to make sure I am taking those health precautions seriously."
Getting the COVID-19 vaccine offers people increased protection against the disease, reducing risk not just to themselves but to the people they come in contact with. HPU Student Life recommended students to take advantage of the vaccination opportunity. 
HPU also requires students to complete their COVID-19 Daily Health Screening Survey. The questions in this brief survey are based on guidance from the Centers for Disease Control and Prevention. Students can stay up to date by visiting HPU Health Hub online at highpoint.edu/studenthealth/health-hub.
HPU provided transportation shuttles from the R.G. Wanek Center trolley to the HPU Community Center every 15 minutes throughout the allotted appointment times.
As per HPU's email, students had to abide by the following guidelines upon arriving on-site at the vaccination centers:
Check-in at scheduled appointment time, as arriving earlier could cause crowds and long lines. 

Complete paperwork and provide basic information for the state of North Carolina to track vaccine distribution.

After receiving a vaccination, remain in the vaccination area to be observed for either 15 or 30 minutes, depending on previous medical history. Adverse reactions are rare, but this is a cautionary requirement. 

Receive documentation of the vaccine and the lot number administered to keep it in a safe place. 
Currently, there are three vaccines that are authorized and recommended in the United States to prevent COVID-19: Pfizer-BioNTech, Moderna and Johnson & Johnson. While HPU offered doses of Johnson & Johnson to their students, that doesn't mean other students are exempt.
For those who missed out on this opportunity, there will be other opportunities to get the vaccine.
The Pfizer, Moderna and Johnson & Johnson vaccines have all been verified as safe by the CDC. The Guilford County Health Department recommends that individuals secure the first appointment they can that meets their specific scheduling needs.
Contact the North Carolina Department of Health and Human Services COVID-19 Hotline at 1-888-675-4567 or email covid19info@guilfordcountync.gov for further information about the vaccine.