Stop Asian hate: Life as an Asian American in today's society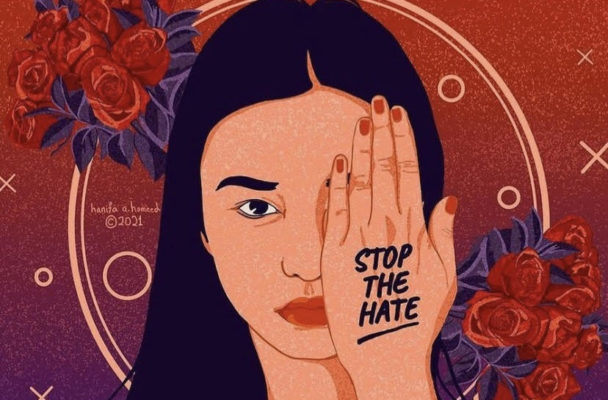 By Ally Ortolani
Opinion Editor
Racism against Asian Americans is nothing new to those who have experienced it. Since the start of COVID-19, there has been a wave of anti-Asian violence. In some cases, hate-fueled attacks on Asian Americans spiked by triple-digit percentages.
As a proud Filipino American, these attacks against members of my own community are heartbreaking.
Unfortunately, the alarming trend has continued into 2021. A March 2021 analysis, released by the Center for the Study of Hate and Extremism at California State University, San Bernardino, revealed that crimes targeting Asian people rose by nearly 150% in 2020. Let that sink in.
According to the same data, there were 122 incidents of anti-Asian American hate crimes in 16 of the country's most populous cities in 2020. Some of these major cities include New York City, Los Angeles, Boston, Seattle, San Francisco and more.
Stop AAPI Hate, a hate tracker created in 2020 by Asian American groups, has recorded more than 2,800 incidents of racism and discrimination between March and December 2020.
In a February 2021 report, Stop AAPI Hate said 126 of the incidents involved Asian Americans over the age of 60. In the same month, a 91-year-old Asian man was violently pushed to the ground by a stranger in San Francisco.
Let's talk about some other recent attacks against Asian-Americans.
Salman Muflihi was arrested for allegedly stabbing a 36-year-old Asian man on a street in New York City's Chinatown in February 2021.
Robert Aaron Long was charged with fatally shooting eight people, including six women of Asian descent, at spas in the Atlanta, Georgia, area in March 2021.
Two 13-year-old boys were charged with third-degree assault for slapping an 89-year-old Chinese woman and setting her on fire in Brooklyn, New York, in July 2020. Luckily, the victim was able to recover from the attack.
But sadly, these are just some of the numerous attacks against Asian-Americans.
 Just last weekend, I visited an ethnic Filipino restaurant in Clemmons, North Carolina, where I witnessed a woman making a disgusted face as she said, "Ew, they have tofu." The owners were approximately 10 feet away from her.
It's one thing to not like the food — trust me, I know Filipino food isn't for every person. Google "Balut" for a laugh related to this matter.
To some and perhaps many, this may seem like just a harmless comment. But to me, the woman was blatantly rude and disrespectful. 
Tofu is arguably the least intimidating thing on the menu. Dinuguan, an ethnic Filipino dish is literally pork's blood, and the woman was concerned with a white, rectangular square made of soy. To say something as bluntly as she did was just plain insulting.
My experience at the restaurant may not have been as extreme as other individuals' experiences fueled by Asian hate; however, simply being kind and accepting towards different cultures, other than your own, is how we can improve as a society. 
There is no room for hate against any community, not just my Asian community.  
One might ask, how did this hatred against the Asian community start? Or how can we improve the situation for Asian Americans?
Some advocates for Asian Americans directly blamed the rhetoric of former President Donald Trump, who often referred to the ongoing pandemic as the "China virus" or the "Kung flu." 
However, during President Joe Biden's first week in office, he signed an executive action essentially banning the use of this language within the federal government.
Lawmakers and activists are calling for more attention and resources for the cause. 
In California, lawmakers allocated $1.4 million in state funds to expand data collection, advocacy initiatives and resources for victims of the ongoing hate crimes. As they should.
It is important to note that racism is behind anti-Asian American violence. There's been a long history of prejudice. 
Not all hatred that is being directed towards the Asian community is physically violent.
In 1875, Congress passed the Page Act, which effectively barred Chinese women from immigrating to the United States because it was difficult to tell if they were traveling for "purposes of prostitution."
The U.S. military contributed to Asian women being hypersexualized. During the wars in the Philippines at the start of the 19th century and during the 20th-century wars in Korea and Vietnam, servicemen took advantage of women who had turned to sex work.
I invite people to educate themselves and to understand that hatred has no place in this nation, nor does it have a place at High Point University. 
There are numerous accessible websites people can use to better educate themselves, including www.embracerace.org, www.anti-asianviolenceresources.carrd.co or www.stopaapihate.org. It's going to take every individual, not just those in the Asian community, to fight against the injustices brought upon victims. 
Let's build a better society together. Change starts now.