How One Direction and 'Twilight' inspired popular movies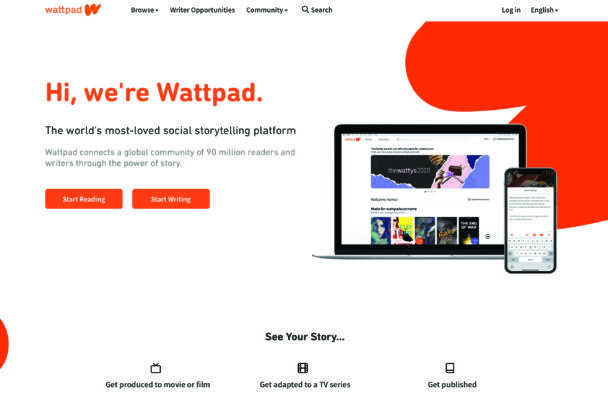 By Olivia Krumpe
Staff Writer
Although Wattpad is a website and app that can be used to share any kind of writing, many seem to only associate it with fan fiction, stories where people have imagined themselves living the lives of or with their favorite celebrities or fictional characters. Fan fiction stories also use the worlds and/or characters of other people. 
People also seem to regard those who write or read fan fiction as having low esteem and think of it as juvenile and sometimes embarrassing. Despite these opinions, fan fictions and other original stories on Wattpad are now the inspiration for big-time movies. 
One of the current popular examples of this is the movie franchise "After." It transitioned from fan fiction on Wattpad to a published novel to a movie franchise. The original stories that follow the trials and tribulations of young love between Tessa and Hardin were written by Anna Todd and were inspired by her love of Harry Styles and One Direction.
According to "Cosmopolitan," Todd began writing and publishing chapter after chapter of these stories on Wattpad, and it was not until Chapter 80 of 99 in the first book that she realized how popular her stories were. 
Wattpad then reached out to her, attempting to make her writing something bigger. The company served as her agent, and the novel was eventually published by Gallery Books. "The 'After' series had hundreds of millions of reads after almost a year on Wattpad," Todd wrote on her website. "After talking with Wattpad about my dreams of being published, we worked together to get a traditional publisher so my online readers could actually see my books in print."
The rights to the movies were also soon sold to Paramount Pictures; however, they were acquired a few years later by Offspring Entertainment. In 2019, the film adaptation was released in theatres, and according to Box Office Mojo, had a gross box office of $69.7 million. 
The sequel, "After We Collided," was released in theatres and to stream worldwide on on-demand services in September 2020. It was added to Netflix by December 2020. The third installment, "After We Fell," is set to release later in 2021. Its teaser trailer released on Feb. 14. In September 2020, it was confirmed that the fourth and final novel in the series, "After Ever Happy," would be entering production.
Along with the series that brought her fame, Todd also wrote one prequel about Hardin's past, as well as two spinoff novels about one of the other characters from the 'After' saga; however, there is no clear answer as to whether the movies will continue following "After Ever Happy."
Someone writing fan fiction about a band they like turned into what is now a million-dollar franchise. Some may believe that these fan fiction adaptations are limited to young adult novels and teen movies; however, that is not the case. In fact, "Fifty Shades of Grey" started as a fan fiction story inspired by the "Twilight" series. 
According to Business Insider, author E.L. James began publishing her spinoff stories first on a fan fiction website under the title "Master of the Universe." She eventually decided to take it down and rewrite the story with the new characters, Anastasia Steele and Christian Grey, and self-publish her work.
Eventually, after getting enough attention from publishers, "Fifty Shades of Grey" was released to the public in 2012. In its first six weeks, it sold 10 million copies, and an additional 60 million were sold by the end of the year. James published two more novels in the series and republished the first two stories as told from Grey's perspective instead of Steele's.
In 2015, the film adaptation for the first novel was released and had a worldwide box office of $569.6 million, bringing in $85.1 domestically in its first weekend alone, according to Box Office Mojo. The sequel film, "Fifty Shades Darker," was released in 2017 and has a worldwide box office of $385.1 million. The final installment, "Fifty Shades Freed," earned $372.3 million, following its 2018 release. 
Other movies and franchises that have origins in amateur writing include "Mortal Instruments" and "The Kissing Booth."
Creativity can stem from anywhere and can lead to iconic books and movies in today's culture. Wattpad and similar sites give people the chance to share their work with the world and open exciting doors.