Two of Leigh Bardugo's series collide in Netflix adaptation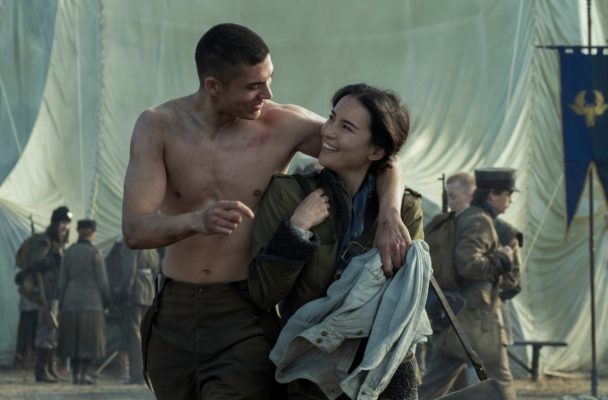 By Emma Ralls
A&E Editor
It is not uncommon to find a book adaptation in film nowadays. From romantic comedy to fantasy, more and more novels are being adapted into movies and TV shows. But rarely are two book series combined into one show.
Netflix announced on Jan. 10, 2019, that they would be making a combined adaptation of the "Shadow and Bone" trilogy, also known as the "Grishaverse" series, and the "Six of Crows" duology by author Leigh Bardugo.
The combination of the two series was surprising for fans since the timelines of the novels don't exactly align. The trilogy and the duology share a universe, but they occur at different times. The events in the "Six of Crows" take place after those of the "Grishaverse" series. According to Bardugo and showrunner Eric Heisserer, uniting these two stories proved to be challenging but not impossible.
"Eric took two fantasy series — with powers and creatures and horrors and heists — and molded them into this cohesive, incredible thing," Bardugo said in an interview with Netflix. "I don't think I could've been luckier in the person that we found to hand the keys over to. It wasn't just the keys to a book or one series, it was a whole world I had been working on for the better part of my career."
Heisserer, best known for his work on the 2016 movie "Arrival," sang Bardugo's praises and talked about the work they had to put into meshing the stories. 
"What Leigh and I had to do," said Heisserer in the same Netflix interview, "was essentially invent prequel stories for the key 'Six of Crows' characters this season — Kaz, Inej, and Jesper — to fit alongside what is happening in the Shadow and Bone storyline."
So, what is in store for viewers of the new Netflix series? The Netflix-provided description doesn't give too much away: "Dark forces conspire against orphan mapmaker Alina Starkov when she unleashes an extraordinary power that could change the fate of her war-torn world." 
Actress Jessie Mei Li has been cast to play the protagonist Alina Starkov and is just one member of the incredibly talented cast that has fans on the edges of their seats. Other well-known cast members filling the shoes of beloved characters from the "Grishaverse" series include Ben Barnes as General Kirigan, also known as the Darkling, and Archie Renaux as Malyen Oretsev. For "Six of Crows," Freddy Carter has been cast as Kaz Brekker, Amita Suman as Inej Ghafa, Kit Young as Jesper Fahey, Calahan Skogman as Matthias Helvar and Danielle Galligan will play Nina Zenik. 
Fans got their first real glimpse of what is to come with "Shadow and Bone" on Feb. 26 when Netflix released a small teaser trailer. It wasn't until March 30 that fans got to enjoy the first true trailer. This trailer gave a look into how the live-action adaptation would bring intricate parts of the series, like the shadow fold, which would be incorporated into the plot. There was also a clue to how the "Six of Crows" characters' storylines would mesh, showing characters Brekker, Ghafa and Fahey on screen as a voice demands, "Bring me Alina Starkov."
The series makes its way to Netflix on April 23. 
Until then, those interested can pick up a literary installment from the "Shadow and Bone" trilogy, or the "Six of Crows" duology at High Point University's R.G. Wanek Center Learning Commons' young adult collection, most book retailers or on Amazon.