Is Tiktok the new gateway into the music industry?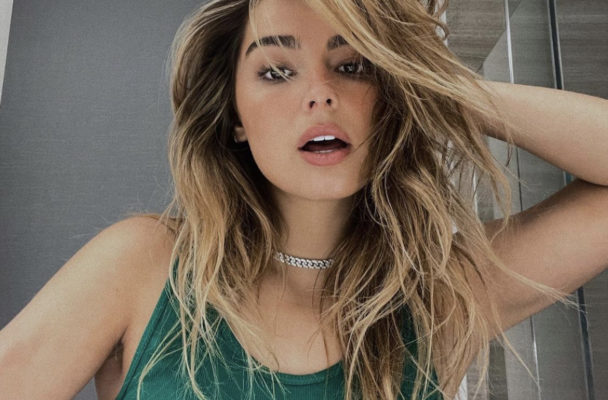 By Rebeka Ogren
Staff Writer
The music industry is full of surprises. From bands breaking up to unexpected wins at the Grammys, it is truly never known what to expect next. One surprise that the music industry has offered in the current age of technology is emerging artists from differing social media platforms. Video-sharing app TikTok has been the birthplace of two very popular influencers who have created and sustained a multi-million-dollar business through their work.
Addison Rae started her internet career in 2019, while being enrolled at Louisiana State University as a freshman. What started as a fun after-school activity quickly turned into a career for the young star. Dixie D'Amelio's claim to fame was her 16-year-old sister, Charlie, who after one viral video, ended up being one of the biggest faces in pop culture today.
After branching off from her sister to create her own videos and content, Dixie quickly became a talent of her own. Upon her high school graduation, she was planning on attending the University of Alabama for her undergraduate degree. 
In the few years that have followed since their original debuts to the app, both Dixie and Rae have moved on from their "conventional" teenage years and education to pursue different paths in Los Angeles, California. When they first landed in the West Coast scene, both girls were in close relation to influencer homes like the Hype House and the Sway House. 
In these houses, influencers, predominantly from TikTok, all came together to create content while living under the same roof. The groups that formed from these houses, friendships and relationships too, are often in the tabloids for their sheer worldwide following from fans. 
For Rae and Dixie, this fame brought them into a number of different promotionals that carried them into an upper level of popularity, making them a top priority for business deals and management. 
For Rae, brand deals with American Eagle and Spotify brought in a multitude of followers and income. This includes the creation of her personal makeup line "Item Beauty," a podcast with her mother called "Momma Knows Best" and a model collaboration with SKIMS. Rae's close relationship with the Kardashians, specifically Kourtney Kardashian, also has a large impact on the brand deals she receives. Dixie has also racked up quite a few brand deals, featuring major brands like Hollister and Morphe. 
Beyond all of the sponsorships, brand deals, short videos and Instagram posts, both Rae and Dixie have started to explore the music industry. In June 2020, Dixie released her first hit single, "Be Happy," which quickly became a top sound on TikTok and reached No. 41 on the Emerging Artists chart, according to Billboard, in July. Quickly after the original release, Dixie had the opportunity to work with Wiz Khalifa and Liam Payne on remixes of the song, increasing its 
popularity. 
While Dixie's song is very catchy, I think it is safe to say for many listeners that it was not of substantial production. It has a basic tune to lay the lyrics on and doesn't even seem to use a bridge — just verses and a chorus. The rhythm of the song is very awkward, and Dixie often does not sound like she is singing but rather speaking through the lyrics. 
While the meaning of the song is heading in the direction of being inspirational, with the idea that people do not have to be "perfect" all the time and are allowed to feel sadness, I think it truly just misses the mark with the execution. Her apparent novice abilities lead me to believe that the song was made popular not by talent but by an already built platform of fans and following. 
The same idea follows Rae with her 2021 release of "Obsessed" and the media attention that it has received. The chorus is very repetitive, almost too repetitive, which is oftentimes seen with new artists who strive to emerge in the industry first and to perfect the craft and lyricism later. 
In Rae's defense, she did study broadcast journalism while attending LSU, so she was in the realm of arts and entertainment, but her music was a questionable route to take with said degree program. Rae says the song is about self-love, but it is easy to misconstrue that "self-love" with egotistical tendencies, especially with lyrics like, "You said you're obsessed with me, so I took a second, and I said, 'Me too.'"
According to "Rolling Stone," Addison did not know musical keys when starting the production of her song but ended up working with Benny Blanco and Ryan McMahon, who are known for producing songs for artists like Justin Bieber, Ed Sheeran and Walk the Moon. 
Both Dixie and Rae seemingly had no previously noted interest to working the music industry before their songs were released. Both also have the influential status, income and available resources, based on location, to become successful in any facet they wish. This leaves listeners and users with three very important questions: Can talent and success be bought? Do fame and fortune allow spur-of-the-moment interests to be turned into careers? Finally, are the successful music careers of Rae and Dixie based on actual talent or groupie dedication?