Racquel Ingram named new nursing department chair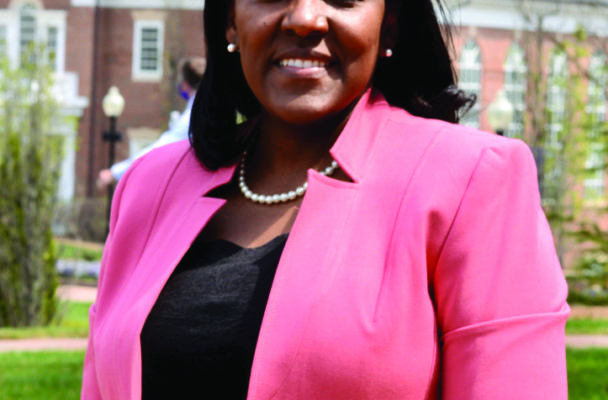 By Nicholas Bainbridge
News Editor
Dr. Racquel Ingram is one of the newest members of the High Point University faculty. She brings her 24 years of nursing experience and 22 years of being a nurse educator to her position as the founding chair of the nursing department. 
As a member of the North Carolina Board of Nursing, an organization of nurses working to achieve exceptional quality nursing care for all people, she is well-connected in the nursing industry. 
After being hired in February, she has become more familiar with HPU and its community.
"I am loving HPU so far and look forward to teaching my first class soon," Ingram said. "Everyone has been supportive as I continue with the development of the future nursing program."
As the founding chair, she is responsible for building the department from the ground up. She is developing the curriculum and its requirements to suit the academic needs of incoming students. 
She currently does not have any other faculty in the nursing department with her, but she is collaborating with Dr. Daniel Erb, the senior vice president of Academic Affairs, and Dr. Kevin Ford, the interim dean of the Congdon School of Health Sciences.
"It has been a rewarding experience, with some anticipated and embraced challenges that comes with this wonderful opportunity," Ingram said. "I am excited and committed to the work of creating a program that involves so much detail, in terms of regulatory and accreditation requirements, and look forward to admitting HPU's first nursing student cohort soon."
Ingram is using her prior experience in the field to maximize learning outcomes. She explained that it is her goal to combine her knowledge with HPU's principle of "Be Extraordinary" to prepare her students for careers in medicine. More specifically, she wants them to become recognized leaders in the field on local, national and international levels.
The nursing department is part of the Congdon School of Health Sciences. 
Housed in Congdon Hall, a recently built facility designed specifically for health care programs, students have access to state-of-the-art technology and new classrooms. Ingram is already looking into how the building can be adjusted to suit the needs of the department.
"Arrangements are underway to add more nursing-specific facilities to the campus to prepare future nursing graduates for clinical practice," said Ingram.
She is also working to develop an undergraduate pre-licensure B.S.N. program and graduate-level programs, as she works to establish the School of Nursing. 
Ingram says that her students will learn through evidence-based models and explore complex issues in health care so that they can meet the demands of diverse communities. They will use their skills to prevent illness, promote health and engage in community partnerships to collaborate with other fields. 
She wants prospective students to consider studying nursing because of its important role in society.
"Being a nurse allows for the provision of quality care in variable environments for those needing assistance, for those who are totally dependent, and includes the ability to lead and manage care for diverse communities in terms of illness prevention and health promotion," Ingram said. "Nurses have served on the forefront of health care for quite some time, and to know that we remain as one of the most trusted professions is fascinating."
She expressed that she is passionate about teaching and wants to prepare students for a profession full of opportunities. 
Students interested in the field of nursing can contact Ingram for more information about her curriculum at ringram1@highpoint.edu.