Billie Eilish's documentary gives fans an inside look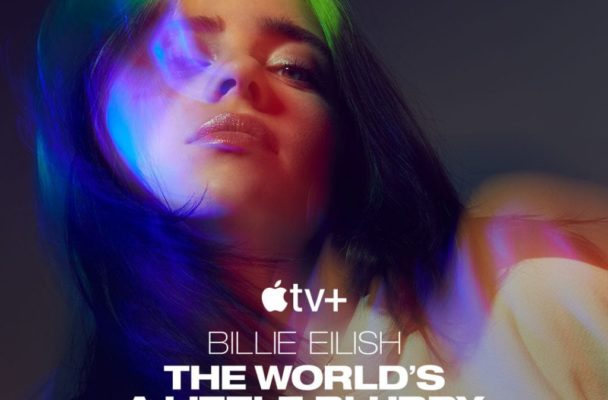 By Rebeka Ogren
Staff Writer
When asked to think of pop culture today, a few names immediately come to mind — Megan Thee Stallion, Harry Styles, Khalid, Lil Uzi Vert, etc. On top of this list, however, is the one and only Billie Eilish. 
At just 19 years old, Eilish has become the face of a generation and an idol for people across the globe. Noted for her crazy hair colors, baggy clothes and multitudes of awards, the singer has made history in more than just music. According to the Recording Academy at the 62nd Grammys, Eilish was nominated for Record of the Year, Album of the Year, Song of the Year, Best New Artist, Best Pop Vocal Album and Best Pop Solo Performance, winning all but the last.
Her most recent album, "WHEN WE ALL FALL ASLEEP, WHERE DO WE GO?," has spent 105 weeks on the Billboard Top Songs chart and, according to Billboard, has racked up over 44 million monthly listeners on Spotify. 
In the wake of her stardom, Eilish and her team worked with production companies like Interscope Films to create a documentary, "Billie Eilish: The World's A Little Blurry." In the months leading up to the Feb. 26 release, Eilish and her brother, Finneas, blasted social media with teasers, promos and behind-the-scenes content. They also sent random followers promotional packages. Nothing could have prepared anyone for the impact that the documentary made. 
Upon the release of the film on Apple TV, the company saw a 33% increase in new viewers to the service, according to Deadline. 
But what makes this documentary so special? Hundreds of stars have created documentaries, but none of them seem to have had the impact that Eilish's has. Why her? Why now?
I think to answer these questions, it is necessary to take a deep dive into the content of the film. It starts with Eilish at the beginning of her career, following her through songwriting and producing in her Los Angeles home with Finneas.
The audience quickly learns about their childhood relationship and how they complement each other in different ways. Eilish is portrayed as the rebellious singer of the family who is always thinking outside of the box, while Finneas is seen as the quiet, logical and supportive older brother who lays down the beats. 
The lines get blurred when the two collaborate with songwriting, allowing both of their visions and creativity to come to life. Much more than this, the audience sees the loving and supportive family that Eilish has behind her throughout her whole journey.
Viewers are let into the mind of Eilish. She allows the audience to see her struggles with mental health and Tourette syndrome. Eilish shows her notebook that holds lyrics, phrases and drawings to express feelings that she can't put into words. 
She talks about the reasoning behind her music. Yes, it is oftentimes sad and gloomy, but that is her. She explains that she uses music as a coping mechanism for the battles she fights internally. 
"'I look into the crowd and I see every single person in there is going through something…and I have the same problem." Eilish said in the docuseries. It's a process, but Eilish says she is working on herself and improving her mental wellbeing every day, and she urges fans to take care of and be kind to themselves too.
Viewers see Eilish making her music videos, performing on her first tour and building her brand through appearances and interviews. Eilish becomes vulnerable in the latter half of the film by showing life on the road for what it truly is: a struggle. 
Sickness, injuries like shin splints, crippling exhaustion and a failing relationship test the teenager in ways that some can only imagine. She is shown in an exasperated state following one of her injuries, as she is unable to put on a show that she believes the audience deserves. She is shown being forced into uncomfortable interviews and photo ops that were unplanned and detrimental to her mental well-being.
She is shown being in love, her first love, and having it uncontrollably crumble beneath her. She is shown having to make self-care a priority in her life and learning time management to do so. Beyond all of these things, the audience sees Eilish grow. She adapts and overcomes. She never complains about the life she has. She is grateful, hardworking, kind and truly passionate about what she does. 
Why is this documentary so special? Because Eilish makes the impossible seem attainable. 
As a young girl from the suburbs of Los Angeles, who suffers from mental illness and went viral at 17 by making music and having fun, Eilish represents the modern generation. Eilish is us. Eilish represents that everyone has something. The world might look a little blurry sometimes, but this documentary made it a little clearer.