HPU radio looks for new fans and student hosts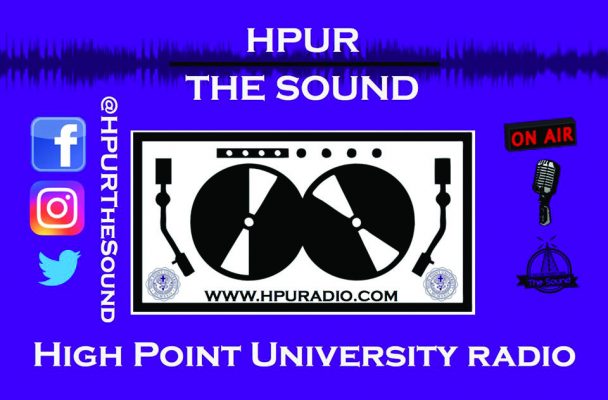 By Julie Burkett
Organizations Editor
The High Point University Radio station is a student-run radio station. The HPU radio broadcast can be found online at HPUradio.com. Students in the communications department and beyond get the opportunity to host, direct and star in their own radio show on campus.
This gives HPU students an opportunity to explore career options in their field. They are able to practice in a real setting, which gives students the skills they will need to succeed after graduation. HPU students who join the radio gain knowledge of the layout and inner-workings of the entertainment industry.
Members of the radio produce a two-hour show once a week. The hosts get to practice talking fluently in front of large crowds of people, either online or in person. Since HPUR is a live production; the hosts do not have an opportunity for multiple takes or take a pause break. Hosts must learn to work spontaneously and manage situations effectively.
These shows are not censored and each host can talk about anything from controversial topics to hilarious online antics. Students can also play music with their show, and any genre is open to them. There are no limits to the creative and professional opportunities that HPU radio provides.
HPUR also broadcasts helpful information, like the weather and any campus announcement along with fun topics. For example, one student decided to talk about his favorite sports team, The Ravens, along with reporting the weather and playing his new favorite music.
One approaching project that HPUR has is a cancer awareness event that they plan to host next semester. They hope to raise awareness for cancer research and get donations for cancer research and treatment.
For students interested in joining HPUR, there is a specialized communications class to prepare them. The Radio Practicum class helps aspiring radio show hosts to learn more about the industry and gain a greater understanding of what it means to create and promote a radio show.
HPU radio is a great opportunity for students to get involved in the entertainment industry.The ability to gain this level of experience and add it to one's portfolio is invaluable. HPU students can get involved with building their own radio show by going to an interest meeting at the beginning of fall or spring semester or by contacting Austin Shapiro, the manager of HPURA at ashapir1@highpoint.edu