Panther Motor Club showcases unique automobiles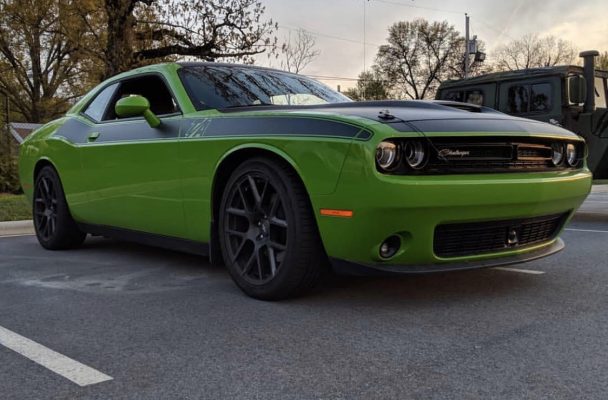 Organizations Editor
Do you have an interest in cars and want to learn more about them? High Point University has a new club called the Panther Motor Club. It is a group that meets regularly to discuss popular knowledge and culture in the car world. In their official Instagram, they feature examples of cars that they are interested in and notable HPU vehicles. A Q&A with the club president, Blake Carpenter, explains how students can get involved with PMC.
Who are the club officers and what does the club entail?
I'm Blake Carpenter, and I'm the president. Madhava Pally is our vice president. Our SGA Rep is Quinten Distante. Our Social Media representative is Matt Leymeister. We are just a group that likes to meet up and hang out and discuss cars. Sometimes we'll have a project or activity, or we might go to a car show together.
What types of events do you sponsor on campus or off campus?
We are happy to be a sponsor of the Sigma Nu Car Show each spring. It is located off-campus and showcases local car collections and even some HPU student cars. We're hoping to get some new events on campus in the future, but we are still focused on growing our members and figuring out what types of events we want to bring to campus.
What should students know before joining your club?
Most importantly, you don't need to know anything about cars or to even have a car to join. All we ask for is that you have an interest in them. We have some members who joined the club with zero knowledge and a love of cars who are now working on projects all the time. We also hope to help educate the new members of the club.
What does your club aim to do on campus, and what impact do you want to have?
We want to give High Point University students a safe and fun way to enjoy automobiles and motorsports. We aim to have a group of like-minded people with a passion for cars, trucks and motorcycles, whether it be on a race track or off-road on trails. We want to bring back a passion for motorsports and show people that there is a safe and fun way to enjoy them.
The Panther Motor Club has an open meeting every other Tuesday. They welcome walk-in members who are interested in joining. More information on the club can be obtained by contacting Blake Carpenter at bcarpent@highpoint.edu. It also releases regular updates on its Instagram page @panther_motor_club.