Accessibility Week recognizes diversity of ability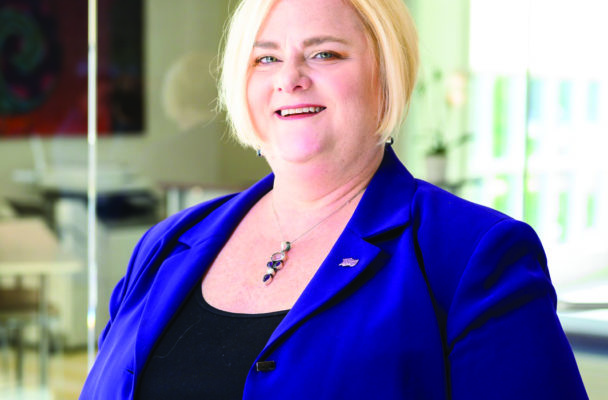 By Nicholas Bainbridge
News Editor
Accessibility Week began on Oct. 5 and featured a series of efforts by High Point University to inform people about accessibility identity.
The week was organized by HPU Multicultural Affairs with input from the Office of Accessibility Resources and Services (OARS). Their goal was to bring recognition to the disability community and the obstacles they face.
Terry Chavis, HPU's director of multicultural affairs, explained that it is important to recognize the disability community and how changes affect them.
"The disability community is growing, so there needs to be more inclusion of this identity when policies and constructions are being discussed," Chavis said.
Rebecca Berger, the director of OARS, explained that people with disabilities are an important part of the population.
"Disability is the largest minority," Berger said. "One in four adults in the United States has a disability. It is the only minority that encompasses individuals from every other minority or majority."
During Accessibility Awareness Week, the issues faced by students with disabilities were brought to the forefront, but it also focused on recognizing disabled students as part of the community.
"The primary purpose of Accessibility Awareness Week is to educate our campus on the Accessibility Identity and its contributions to multiculturalism," Chavis said. "The disability community faces a lack of access because society does not fully recognize that inclusion is for everyone of all abilities."
There were three main components of Accessibility Week. On Oct. 5, "Crip Camp" was presented in the Extraordinaire Cinema. The film focused on the attendees of Camp Jened, a New York summer camp that once served youth with disabilities. These young people became activists for the disability rights movement and advocated for legislative change, such as the Rehabilitation Act of 1973.
To highlight the barriers that some people with disabilities face, students participated in a privilege awareness activity on Oct. 7. Participants were given shopping carts and were directed to bring them to the lobbies of various campus locations. Students encountered multiple obstacles during the activity, such as the abundance of stairs on campus. 
"This active event allowed participants to be challenged on their assumed privilege of accessibility," Chavis said. 
Throughout the week, there was a display in Smith Library, featuring a collection of literature about accessibility. It served to give students guidance in learning more about the accessibility issues and the lives of some people with disabilities.
OARS has taken steps to remove barriers to equal access in the environment. One of these measures is COMPASS, a database that streamlines the process of requesting and managing accommodations. 
One of the core strengths of COMPASS is the level of autonomy it allows students by giving them control over what accommodations they can apply for. 
"COMPASS allows students to more easily request and edit the academic accommodations in each class, request and access alternative formats of their textbooks and renew academic or housing accommodations," Berger said. "COMPASS allows faculty access to each student's request so they are able to confirm a students' accommodations."
Students seeking help with receiving accommodations can visit highpoint.edu/oars to gain access to COMPASS.