Why learning a second language is important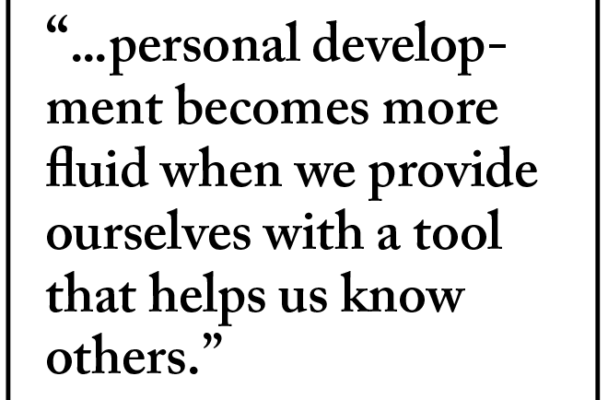 By Nasia Ballas
Staff Writer
We all need connection now more than ever. One way to unite humanity during a time of inexhaustible uncertainty is exploiting the ability for people to understand one another. Though universal commonalities such as music, television and food facilitate connection, nothing brings people together quite like linguistic capabilities. Learning a second language not only feeds the brain and boosts self-confidence but also aids in feeling a sense of belonging within various ethnic groups. 
Learning a second language opens a window into the world of other people, and personal development becomes more fluid when we provide ourselves with a tool that helps us know others. The more people with whom we connect, the more we can build our ability to understand multiple perspectives. By learning a second language, we create strong relationships and understand a greater number of people. Additionally, learning a second language makes certain professions more accessible to us, expanding upon the opportunities that already come from doing so. 
Though the benefits of learning a second language outweigh the potential demands of the effort required, the process is a commitment. Learning a language is no easy task, and choosing to do so is a challenge. It can seem scary, overwhelming and not worth the trouble; however, in addition to gaining a new set of 
communication abilities, you will face a rewarding encounter with tenacity. Any experience with a productive struggle is one worth pursuing, and learning a second language most definitely checks that metaphorical box. 
I grew up listening to and hearing the Greek language. All four of my grandparents spoke little English to me when I was younger; in fact, I knew only Greek until I was in preschool. Whether I was visiting my grandparents, attending Greek school on Wednesdays or going to church on Sundays, I was immersed into a world that was both familiar and peculiar. And I am better for it. Though a bit different from the way in which most American children grow up, being raised in two separate worlds has allowed me opportunities that I would not have had otherwise. 
Whether your grandparents are immigrants who constantly remind you of their background or, conversely, you have absolutely no idea where your family comes from, learning a second language is an incomparable way to participate in another culture. For me, knowing the language meant enhancing my experience when traveling to Greece. The ability to speak to locals made the trip not only run smoother but also feel infinitely more meaningful. 
Imagine getting ready to travel to a foreign country. You are prepared: clothes, proper currency, tickets for transport, hotel reservations, tour appointments, recommendations from friends. You've been shopping for months to get ready for the experience. You can't wait. 
This hypothetical situation could potentially be a recipe for adequate enjoyment on your excursion. You don't have to speak the language of the country to appreciate it; however, you do have to speak it to fully understand the depths of its culture. Choosing to learn a second language before travelling to its country of origin unlocks our ability to more effectively connect with the language's speakers. Music makes more sense and conversation becomes accessible. The experience as a whole is made more vivid and worthwhile when we provide ourselves with such an effective mechanism for connection.
Unfortunately, travel has been extremely limited in our world's current state. Perhaps you can take this time to plan your next adventure. Wherever you may plan to go, think about the ways in which learning the language spoken there can help you. Pack your clothes, make your hotel reservations, plan your tours, yes, but also consider packing the most effective resource anyone can take on a trip: language. You'll understand. You'll be understood. You'll connect. And you'll never regret the effort you put forth to make your experience a more immersive one.