HPU professor published in professional magazine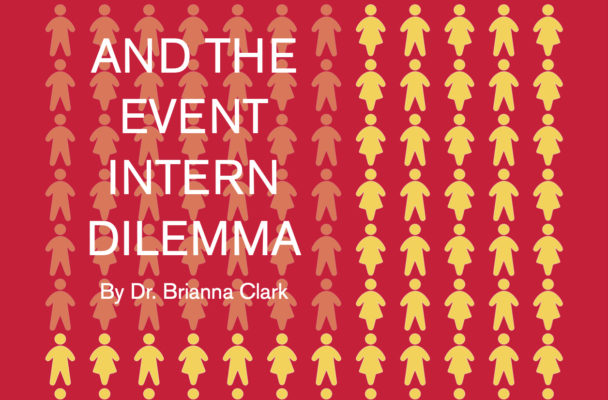 By Faith Foushee
Digital Media Editor
Dr. Brianna Clark, assistant professor of Event Management at High Point University, recently published an article in ie Magazine. The magazine serves as a resource for professionals in the international festivals and events industry. Their content helps to enhance professionals' knowledge and innovation regarding events. 
Clark's article is about how the coronavirus pandemic has impacted event management-related internships.
Writing for a source that is read by industry professionals allows Clark to inform and connect with people outside the academic realm. While her article serves as a source of information for others, Clark often uses articles out of ie Magazine as resources for her classes.
To have a piece published in ie Magazine, applicants must submit their work for review to ensure quality. Clark's article was accepted with no revisions.
"Not only did the coronavirus pandemic create unprecedented job loss for paid workers, it upended the lives and education of college students interning during spring 2020," Clark said. 
She focuses on the value of experiential learning students missed out on through the loss of internship opportunities and the unexpected transition to online classes. 
"Many of the internship sites decided to simply send their intern home without any alternative options for completing their internship," Clark said. 
The experiences of Clark's students inspired her to pursue writing and submitting her article. 
"Seeing my students struggle to find valuable and meaningful real-world experiences in event management encouraged me to write something industry people may have not considered and show how they could be helpful during a time when we all feel a bit helpless," Clark said. 
The article lists various ways that companies can still provide beneficial opportunities for students, such as webinars, social media content creator positions, virtual events, online strategic analysis projects and future event programming research opportunities. 
"While agencies may not have enough work to employ a full-time intern, posting remote projects interns can complete may be a credible solution for the situation that academia and the event industry are facing," Clark said. 
She emphasizes that college students and companies receive a great mutual benefit through a variety of opportunities, like mentorship, and that these do not have to be in an internship format to be beneficial.
Clark mentions other methods for employers to support college students, such as reviewing LinkedIn profiles, being a guest class speaker, hosting virtual networking seminars, practicing interview skills and mentoring. 
"Taking the time to examine how the academic world and industry can continue to support the intern together may not be easy, but it will be worth the outcome: educated students prepared for industry, regardless of a pandemic," Clark said. 
Clark plans to write and submit another article if IFEA has a topic that sparks her interest. She is currently focusing on her research publications, but she enjoys engaging with industry professionals. 
Clark's work can be read online for free at ifea.com.