International student profile: Xuan Rui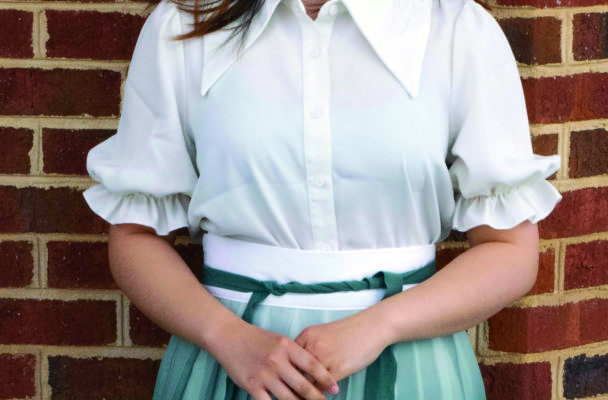 By Nicholas Bainbridge
News Editor
Xuan Rui is a High Point University freshman from Shanxi, China, working towards degrees in mass media production and entrepreneurship. She is also minoring in psychology and is a member of the Siegfried Leadership Fellows Program.
"Growing up, I have always liked media production," Rui said. "I think media is the most popular way of communication in the world now. It is a field with infinite possibilities. I want to learn media and entrepreneurship and eventually find new and innovative ways of promoting ideas."
Rui came to the U.S. during her freshman year of high school after a choir competition in California introduced her to the American school system. 
"I got attracted by how the school days are structured in the U.S.," she said. "I have always wanted to try to learn new things in different ways."
She has had an interest in HPU for a while before attending the college. 
"In 11th grade, I started reading about Dr. Qubein, and I was fascinated by his teachings on communication and innovation," Rui said. "I have always wanted a learning environment that is large enough to cradle big dreams but also small enough to appreciate individual growth. HPU was just the one that I was looking for."
The differences between the U.S. and China have been continually interesting to her. 
"Thousands of years of history created two different cultural backgrounds that exude infinite charm on opposite sides of the Earth," she said. "Modern Chinese culture emphasizes harmony and prosperity within a community, while the modern U.S. culture focused more on creativity and open communications."
That does not mean Rui has not found any connection. After being in the U.S. for a few years, she has witnessed an increasing number of similarities.
"I have always believed that there is a tacit understanding between people, regardless of their backgrounds," she said. "People have the ability to appreciate and understand each other, regardless of physical boundaries."
Rui is an active figure in the HPU community. She is the president of the Global Student Association, a club that focuses on promoting understanding of other cultures. She also represents the club in the Student Government Association, but she does more work outside of HPU. 
"Outside of school, I partnered with some friends to do music production and podcast production," Rui said. "Currently, I am working on a pop piece that includes elements from more than 30 classical Chinese poems. I have also been working with the Shanxi Cultural Promotion Association, a Chinese nonprofit organization that focuses on diversity and inclusion, to help promote Hanfu Culture." 
Hanfu Culture refers to the movement of reconstructing traditional clothing of the Han Chinese people.
"Coming to HPU hasn't been a hard transition for me," Rui said. "However, sometimes I do feel challenged both inside of class and outside of class. I am taking challenging courses and exploring the materials in the classroom, while building connections and expanding visions when I am doing extracurricular activities." 
Rui still has fond memories of her time in China. 
"It's been 18 months since the last time I went home," Rui said. "I miss my grandmother's handmade noodles. It has always been the first thing I ask to eat every time I go home. To me, home can be an ambiguous word. A home can be physical and be spiritual. It is where I can find peace. There is an old Chinese idiom that says, 'Food is the primary God for people.' It means that a simple bowl of noodles not only carries the unique food culture from generation to generation but also represents the longevity of family."
Rui plans to continue engaging in the HPU community, as she is applying to become a peer mentor in the Department of World Languages, Literatures and Cultures.